In a hugely exciting development, the Dr Hadwen Trust (DHT) is rebranding and, from 3rd April 2017, will be adopting the new working name of 'Animal Free Research UK' and launching a new website.

The charity believes that the name 'Dr Hadwen Trust' has served them well for over forty years, but that the new name will help them attract new supporters by being very clear about the innovative work that they do. The DHT feels that their old name has held them back from communicating about the work that they do, the audiences they want to reach, and the impact that they are making on replacing animals in medical research.
Animal Free Research UK consulted over 1,000 people from the full-breadth of their stakeholders, and this confirmed the suspicion that the name 'Dr Hadwen Trust' was a barrier to reaching a wider audience. It doesn't explain what they do as a charity, and instead raises questions about who Dr Hadwen is. This barrier prevents people from supporting the important work that they do, because they simply do not understand the organisation.
After extensive review, Animal Free Research UK was shown to be the name that resonated well with current supporters and scientists, and will help attract the support of more people, take the charity forward and grow. The name immediately explains what the charity does – animal free research.
The DHT are keen to reinforce that their work and values remain the same: compassion for animals and commitment to medical research to benefit human health. Animal Free Research UK will be the working name of the Dr Hadwen Trust, and so their charity number and company numbers will remain the same.
Meanwhile, the Dr Hadwen Trust has opened their second vegan charity shop – in Hove, East Sussex. The DHT made history by opening a vegan charity shop in Hitchin in 2015, which was a first for a national charity. The official opening ceremony was conducted on 18 February by committed vegan, Louis Michael from Gogglebox. He said: "It's a special thing when you can use your platform to promote real goodness."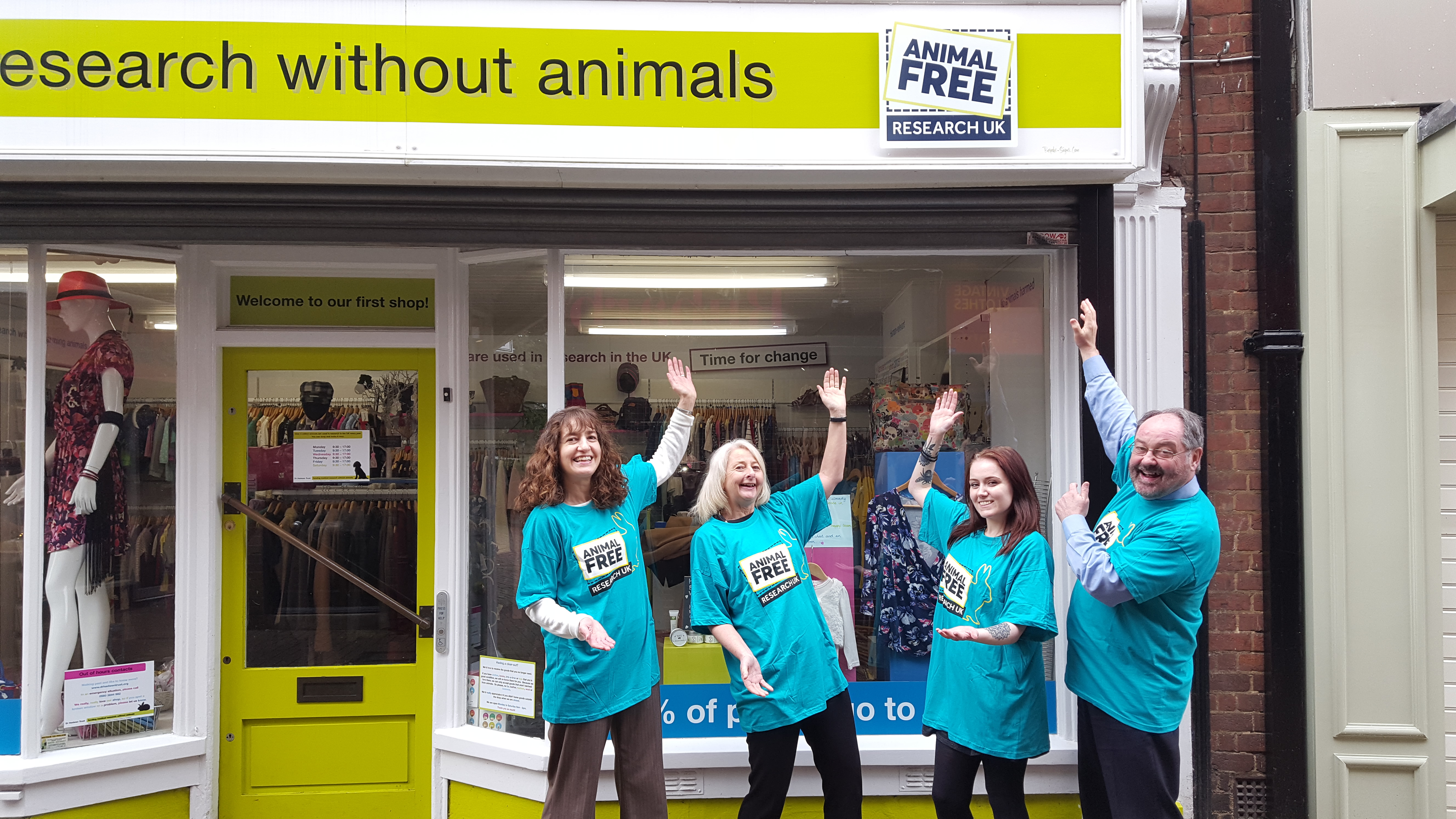 The charity has taken the opportunity to introduce their new name and logo on the signage at the shop in Hove.
Our Hitchin shop has been a great success so we decided to open in Hove. Brighton & Hove is home to a high proportion of vegans, vegetarians and progressive thinkers, and we already enjoy tremendous support from the area.

We are really excited about the new name and logo. We have been incredibly fortunate to receive pro bono services from a branding agency and a generous grant from the Transform Foundation to off-set the majority of the costs of the rebrand and website development. The costs will be minimal and we fully expect that the rebrand will pay for itself in a matter of months.
– Emma Wrafter, Development Director at the Dr Hadwen Trust