Pizza Express are set to celebrate World Vegan Day in style, offering customers free Vegan Dough Balls
If there was ever required another reason for us to celebrate World Vegan Day on the 1st November, we might have just discovered one! Grab a friend (or two) and get ready for some seriously tasty vegan food delights, and delicious free Dough Balls at Pizza Express.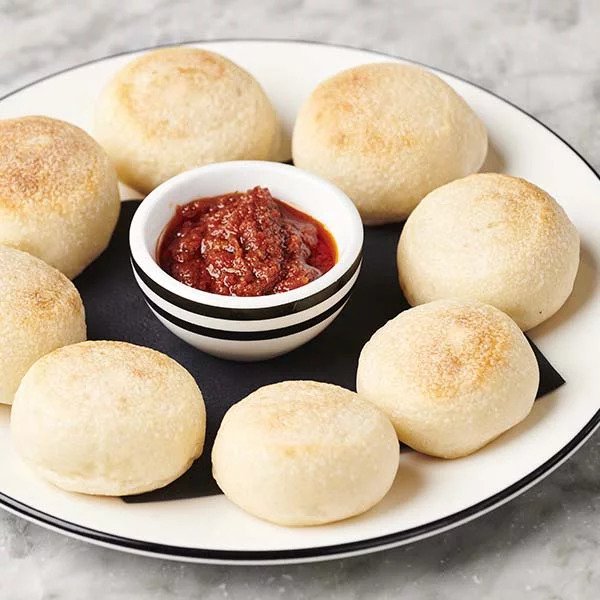 Vegan pizza lovers rejoice, as on Thursday 1st November, Pizza Express is helping us indulge that little bit more, all in the celebration of World Vegan Day. Customers will be able to enjoy a completely free portion of their famous Dough Balls with every purchase of a vegan main course!
Pizza Express' soft, bite-sized Dough Balls are one of the most popular dishes on the menu, having long been enjoyed by omnis and vegans alike. To mark this significant and special occasion, the food development team at Pizza Express have been hard at work to cater for plant-based diets, having crafted their own dairy-free, completely vegan, pestorissa (harissa spiced tomato pesto) dipping sauce to compliment your delicious, doughy freebies.
So that's your starter taken care of! What about the main options? Pizza Express has a great range of vegan items available on their menu for you to choose from. Of course, there's a fantastic array of vegan pizzas on offer, including the latest addition to their menu, The Vegan Puttanesca Pizza: Jackfruit marinated in a traditional sauce of tomatoes, olives, capers, red onion, chilli, garlic & herbs, with vegan mozzarella layered on the top. Not a pizza fan? Not a problem, you can delight in the Leggera Peperonata pasta: penne pasta baked in passata, with rosemary, chilli flakes, garlic and roasted mixed peppers, finished with rocket. Pizza Express also offer a completely plant-based carrot Cake dessert to finish your meal on a sweeter note, alongside a comprehensive list of vegan wines.
World Vegan Day is a perfect opportunity to take our Vegan Pledge, and see for yourself just how effortless and diverse your plant-based diet can be.