Pret keeping things fresh!
Pret A Manger have been leading the way in interesting and tasty vegan lunchtime options. You don't have to be vegan to enjoy these innovative blend of ingredients, as they rival their omni alternatives.
We were spoilt for choice in 2017 with Chef's Specials including vegan sandwiches, baguettes, wraps and flat-breads. We have also had an incredible choice of soups, salads, and a new hot foods range. Breakfast has also gotten a lot more manageable if you find yourself lost for time in the morning, Pret has our back, getting us off to a great start!
Now, they are wowing us once more with more mouth-watering vegan options this January!
On 4th January they will be introducing Tip-Top Hot Pots to their menu, this is a creative new way to introduce the freshest veg and spices to their Hot Pot range by adding a "topper" in, right before you try it. Your Hot Pots will be bursting with delicious flavours!
First up will be the vegan Cauli & Sweet Potato Dhal Tip-Top Hot Pot – we can't wait.
A warming, mildly spicy, coconut dhal, with chunks of roasted sweet potato, roasted turmeric cauliflower and baby plum tomatoes. Top it off with the pot of fresh spinach, toasted seeds and a squeeze of lemon.
Pret will also be treating us to a vegan Apple & Almond Butter Snack Bowl, great for a little pick me up!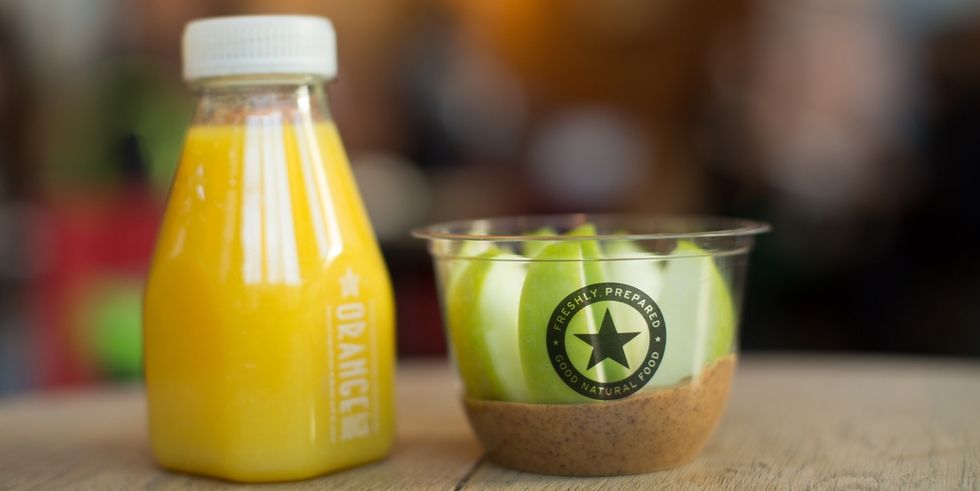 Customers have been asking for more vegan snacks. Pret has kept this recipe nice and simple: crisp, green apple wedges with a generous dollop of almond butter.
Lastly, enjoy a brand new Chef's Special, limited edition vegan Falafel, Avo & Chipotle Flat Bread. Grab it before it's gone!
Sweet potato falafel and freshly sliced avocado with a dollop of chipotle ketchup. Topped with pickled onions, crunchy red peppers, fresh coriander and charred corn and black bean salsa. Available in shops from Thursday 4th January until Monday 5th March.
It's safe to say we won't be going hungry at lunchtime!