Thanks to these vegan St. Patrick's Day recipes, you don't have to miss out on the celebrations!
When it comes to Irish recipes, we all love the classics: potatoes! But these recipes take potatoes to a whole new level. In homage to this beloved food of Ireland, here are five unique dishes with potatoes as the star ingredient.
Potatoes and carrot cheese? Yes, you read that right. You would never guess that this luscious, creamy vegan cheese is made completely from vegetables – namely, potatoes and carrots. This one is perfect for cheese lovers looking for an alternative, so try this on toast, pizza, or even your next mac and cheese.
Who doesn't love a plate of crispy French fries? Sometimes plain fries just aren't enough, and this recipe takes the simple staple to the next level by adding Japanese-inspired toppings. These fries are ideal for sharing dishes if you're celebrating St. Patrick's Day with others!
We know potatoes may not be the first thing to spring to mind when you're firing up the BBQ but hear us out! These potato skewers are guaranteed crowd-pleasers so if you're cooking for others this St. Patrick's Day, give this recipe a try.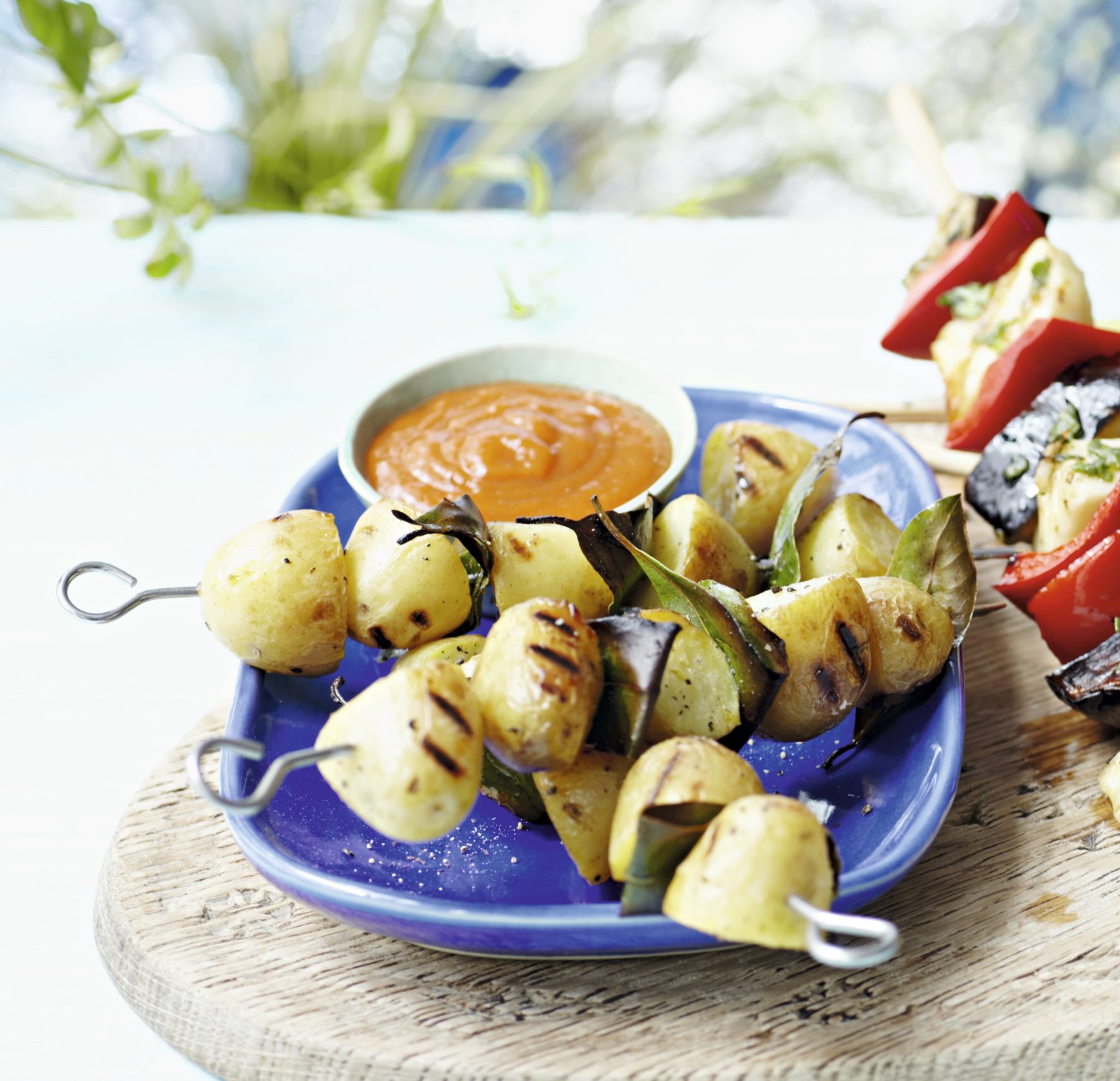 We'd be remiss not to include a traditional Irish recipe in a post about St. Patrick's Day! Made with mashed potato and grated potato, this Irish breakfast staple has all the qualities of good comfort food: warm, simple, and nostalgic! For those who want to cook a classic Irish dish, this is the recipe for you.
These decadent brownies have a secret ingredient: sweet potatoes! Sounds funny but tastes delicious. If you want to try some vegan baking this St. Patrick's Day, these brownies are the ultimate dessert. Even better, they are gluten-free.