Not sure how to find vegan friends? Here's how to meet new plant-based pals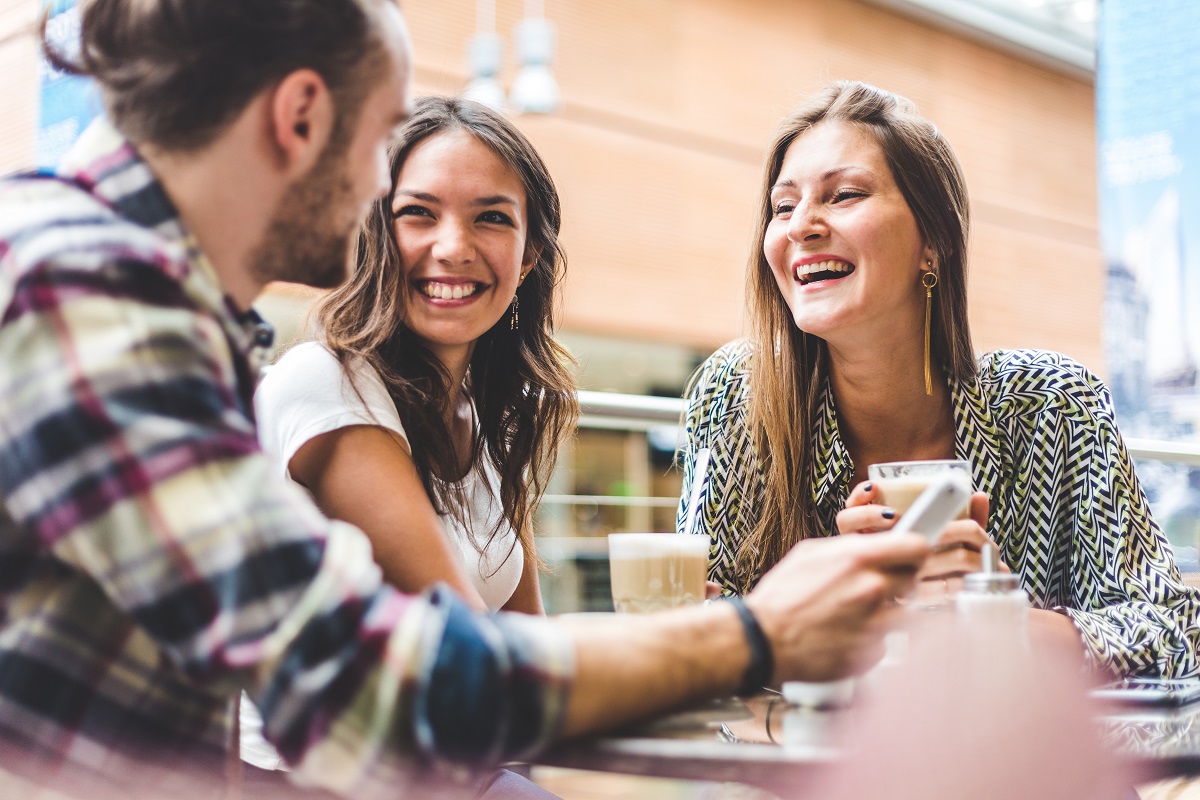 If you're new to veganism, having like-minded people around you who share the same values is important. Many new vegans don't have a strong support network in place to ask questions, voice opinions and concerns without being labelled 'preachy' or try vegan menus in their local area.
But don't worry – there are plenty of ways you can meet other vegans and make new friends for life. Keep reading for our top tips on how to find vegan friends and expand your social circle.
1. Join a local social group
If you want to meet more vegans, then joining a local social group is the way forward. There you can meet kindred spirits who share the same values.
You'll get a sense of belonging and enjoy the help and support that only other vegans can give. Social events vary from group to group, so it may take some trial and error to find the right one for you. Keep an open mind and be willing to try new things!
2. Create your own group
What if there isn't a vegan group in your area? Maybe it's time to create your own! Social media makes it easy to set up a group to find people with similar interests.
Decide what you want your group to be so you can attract the right people. Do you want it to be purely social or more activism-focused? The possibilities are endless.
Choose a name for your group that's easy for people to find on sites such as Facebook – the name of your town +vegans works well. So, Stevenage Vegans or Halifax Vegans, for example.
3. Volunteer for animal sanctuaries
If there are any local organisations with a focus on animals, the environment or veganism, why not contact them to ask if you can get involved? This will help you expand your social circle and increases the likelihood of meeting people with the same values as you.
Whether you'd enjoy helping animals directly or running street stalls and interacting with the public, there are plenty of ways to donate your time.
4. Join activist groups
As well as local social groups, many towns and cities have activist groups. If this is more up your street, use websites like Facebook and Meetup to find activist groups in your area and reach out to them.
Activities range from street outreach and sharing free food samples with the public to peaceful vigils. You're bound to meet people you have shared interests with as well as creating a kinder world for animals.
5. Attend vegan events
As veganism becomes more popular, vegan markets and fairs are popping up all over the place. These events usually involve a mixture of vegan business stalls, charities and speakers.
They offer the perfect opportunity to mingle with other vegans and make new friends. Keep a lookout in local vegan groups on social media or use a search engine to find events in your area.
Why not encourage your friends to try vegan for 31 days? We'll send free recipes, tips and useful info to help every step of the way.