Whether you're a fully-fledged vegan or want to cut back on animal consumption, these books will certainly challenge the way you think and how you eat forever. From practical guides to gripping exposés, each will help widen your perspective, empower you with information and help you live a more compassionate lifestyle.
Our ultimate "how to" book proves that going vegan can be easy and stress-free. As well as exploring the many reasons why people opt for a vegan lifestyle, this book is jam-packed with practical tips and advice. It covers everything from eating out and cooking at home to shopping and dealing with those difficult questions. Whether you're a full-time vegan or just v-curious, this book will give you the tools you need to make the change towards a healthier, happier, and more ethical lifestyle.
Opting for a vegan diet is generally considered to be very good for your health, with a plant-based diet being linked to lower cases of heart disease, type 2 diabetes and high blood pressure. However, that doesn't mean that a vegan diet is automatically healthy, and it's still important (like with any diet) to think about what you're putting into your body. With vegan junk food options at an all-time high, it's possible to end up being deficient in key nutrients such as iron, iodine, omega-3 fatty acids, and calcium. This book is a positive, authoritative look at the health questions that surround veganism so you can get the most out of your plant-based diet without having to compromise on health.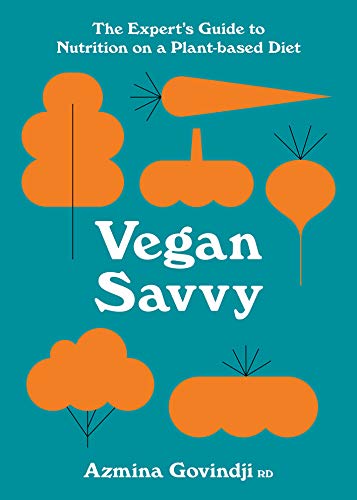 3. Not as Nature Intended by Rich Hardy
Described as a "007 of the animal world," award-winning investigative journalist Rich Hardy finds ways to meet the people and industries responsible for the lives and deaths of the billions of animals used to feed, clothe, and entertain us. Using a hidden camera, he discovers the cruelty that goes on daily behind closed doors and exposes us to the raw and often shocking truth behind these animal trades through a compelling and penetrating narrative.
Melanie Joy is an Animal Rights icon and American psychologist who is interested in the belief system and psychology behind why people eat meat. In this book she explores why it is that some people think it's okay to eat some animals and not others, a phenomenon she calls Carnism, and gives examples of real, powerful portrayals of human behavior. If you're interested in eating a plant-based diet but are still feeling tempted by products you would rather stay clear of, read this book and you'll understand why!
5. Nourish by Reshma Shah MD, MPH and Brednda Davis RD
This book is a complete nutrition guide for families that would like to eat more plant-based food. It's evidence-based, practical and loaded with the information and tools you need to raise a healthy vegan family. It covers nutrition specifics across all the stages of childhood – from pregnancy and breastfeeding all the way through to adolescence. It also features delicious recipes, including quick meals that can fit around a busy schedule.
The Art of Compassion is the first book of its kind—a collection of heart-warming and awakening vegan art from eighty artists around the globe. Through the power of visual and literary art, this book aims to expose the plight of animals, to empower animal rights activists and to inspire the compassionate lifestyle of veganism. Plus, all the profits go to Veganuary, so you'll be supporting the work we do when you purchase a copy!
Having just won a prestigious Northern Lights Book Award for the Pets/Animal Category, Gwen the Rescue Hen is a fantastic book for kids (and their grownups) to enjoy. It's about a quick-witted hen who manages to escape from a tiny cage in a factory farm after a fierce tornado hits the farm. It's a feel good "coming-of-chicken" book that inspires children to show compassion for farmed animals. Don't forget to also check out Leslie Crawford's other children's book Sprig the Rescue Pig too!
For a full list of vegan themed Children's books check out Living with Warmth's guide.
Originally published in 1975, Animal Liberation is widely considered within the animal liberation movement to be the founding philosophical statement of its ideas. The book has been responsible for the awakening of millions to the grim realities of 'speciesism,' a term that was popularised by this book. The Australian philosopher argues that the interests of animals should be considered because of their ability to experience suffering and has inspired many activists who changed their attitudes to animals after reading it.
9. How Not to Die by Michael Greger MD, FACLM and Gene Stone
Dr. Greger is an internationally renowned nutrition expert and the founder of NutritionFacts.org. Throughout this book he examines the top fifteen causes of premature death in America and reveals ground-breaking scientific evidence into their underlying causes. He offers practical advice and tips on the foods that can prevent and reverse disease, all backed up by scientific research. Dr. Greger is passionate about nutrition, food safety, and public health issues and all the proceeds he receives from his books, DVDs, and speaking engagements are donated to charity.
In order to reduce the risk of pandemics for ourselves, our gaze needs to turn to the health of animals. Eating animals is described as the most original and urgent book about food written in this century. It will guarantee to change the way you think about and eat meat for good. Part memoir with tales of his childhood, and part investigative report, this is the book that is renowned for turning countless celebrity's vegan and is a must read for anyone striving towards a more compassionate way of living.
If you're already feeling inspired and want to explore veganism further, why not sign up to try vegan for 31 days?