Sun's out, salads out! Here are the best vegan salad recipes to brighten up your plate
It's finally the time of year to embrace all the colorful foods, and vibrant vegan salads help you do exactly that.
All too often, vegan food is associated with bland, boring meals, but this doesn't need to be the case at all.
We've put together 10 of the best vegan salads to see you through the summer, from lively lunches to easy midweek meals. No servings of carrots or lettuce here!
Craving a classic Caesar salad? This creation by The Vegan Larder has it all: crunchy texture, garlicky flavor, creamy dressing.
It's proof that plant-powered meals are far from lack-lustre and even non-vegans would lap this up without complaint. Warning: it may be a little bit addictive!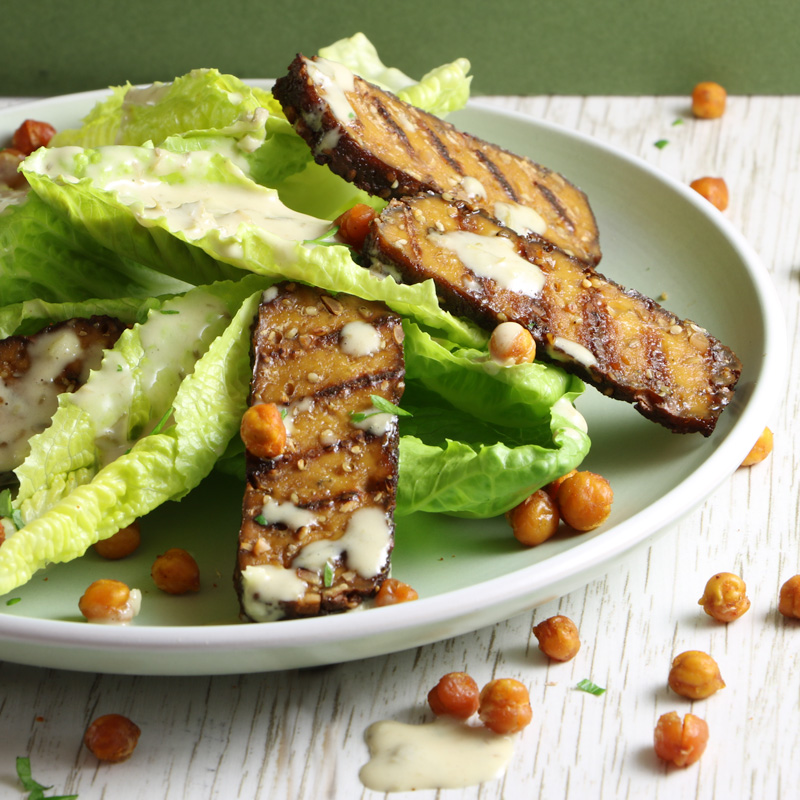 In the mood for a hearty salad? This Quinoa Mexicana Salad by Figs and Fennel is perfect.
The recipe is quick, easy and packed with nutrients, making it perfect lunchtime fare. With an offering of colour and crunch, this is sure to see you through the summer months.
Looking for a protein-packed vegan salad? Try this amazing recipe by Plant You.
This refreshing and tasty dish includes crunchy peanuts, edamame and roasted red pepper, and it's sure to liven up your lunchtimes. It's ideal if you're a busy vegan who needs a convenient lunch to eat on the go.
Looking for a vegan take on a meaty salad?
This recipe by Heura is great for alfresco lunches with guests. Just choose your favourite meat-style strips, add avocado, chickpeas, colourful veggies and whip up a homemade sauce and you've got a show-stopping salad.
If you like your salads with a spicy kick, try this zingy papaya salad by Vegan Punks.
This gluten-free, oil-free dish is full of flavor and can be ready in just 15 minutes because no cooking is required. Winner!
If you're looking for a vegan salad recipe that packs a punch, try this dish by Garden Gourmet.
Take your vegan chorizo sausage of choice, combine with potatoes, veggies, spices and seasonings, and you've found your new favorite lunch.
This amazing recipe by Garden Gourmet showcases the tastes and textures plant-based foods offer.
Complete with Parmesan crisps and a tofu dressing, this mouth-watering vegan salad is great for weekday lunches.
Taco and salad in the same sentence? Yes, please!
This recipe by Healthy Girl Kitchen is the ultimate go-to lunch if you want something nutritious and simple to make.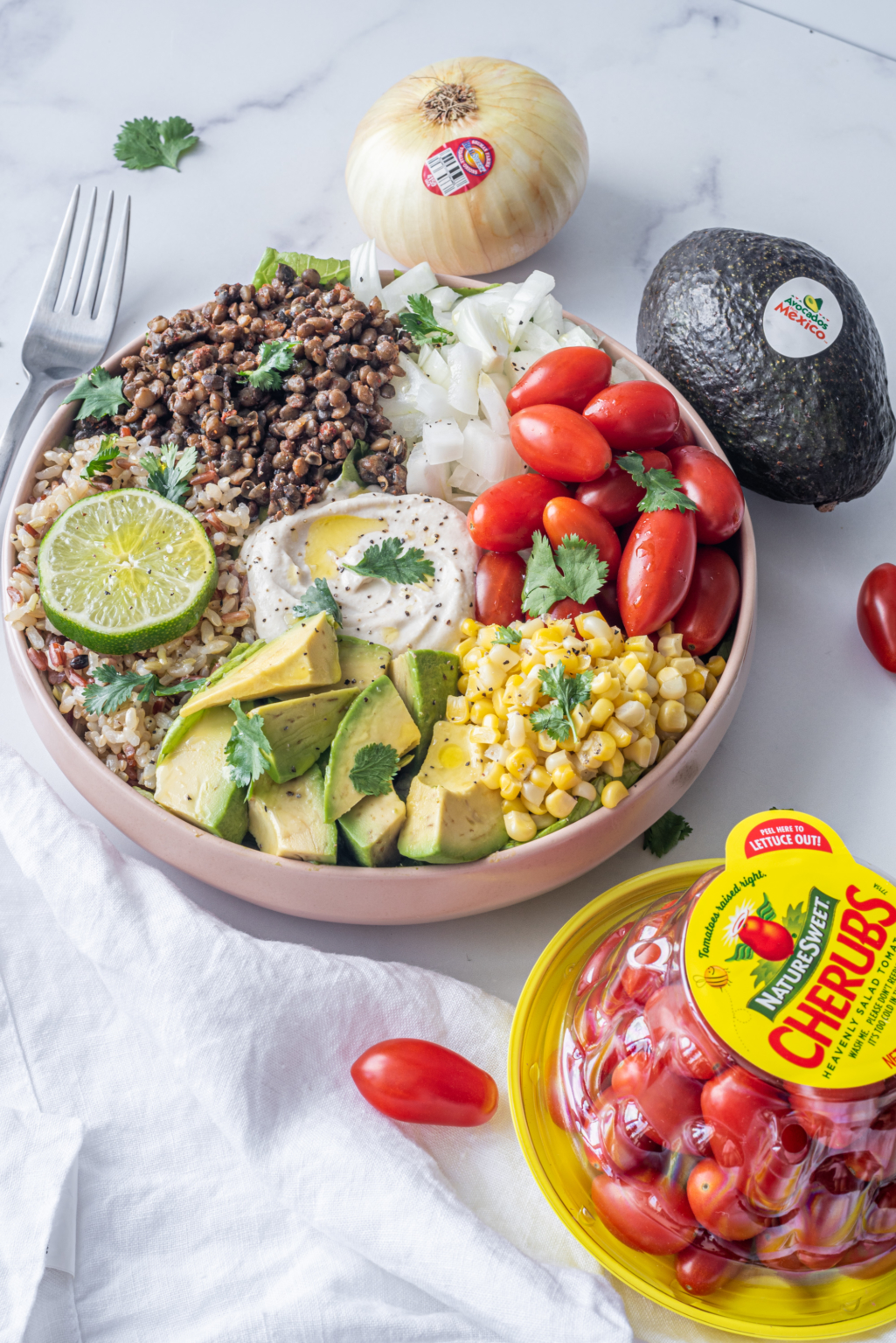 This easy edamame salad by Plant-Based on a Budget really brings the flavor!
Loaded with beans, tomatoes, veggies and avocado, this vegan salad is full of protein. Why not try it for lunch?
Is there anything better than a salad packed with flavours and textures? I Love Vegan has created an absolutely unreal vegan salad recipe with beans, peppers, grilled corn and roasted potatoes.
This versatile dish makes a tasty lunch or dinner.
If this blog has inspired you to try more vegan food, head straight over to our plant-based recipes!