Lots of what you already eat is vegan!
Many well-known products are vegan by chance, and we've listed some of our favorite "accidentally vegan" products below.
The More Obvious:
Pasta (dry): Almost all dried pasta is made without egg and is therefore 100% vegan
Most fresh bread is vegan and Ciabatta, by its very nature, is always vegan as it is made with olive oil
Peanut Butter and other nut butters
Ketchup
Mustard: Dijon, wholegrain, yellow
Hot sauces like Tabasco, Frank's, and Sriracha
Seasonings like Tajín Clásico Seasoning and Tony's Original Creole Seasoning
Rice
Rice noodles: When ordering Chinese takeout, just ask for rice rather than egg noodles
Jelly: Typically made with pectin (to thicken) rather than gelatin
Hummus
French fries: If cooked in veggie oil, then they are vegan!
Oatmeal: When made with water or non-dairy milk
Bagels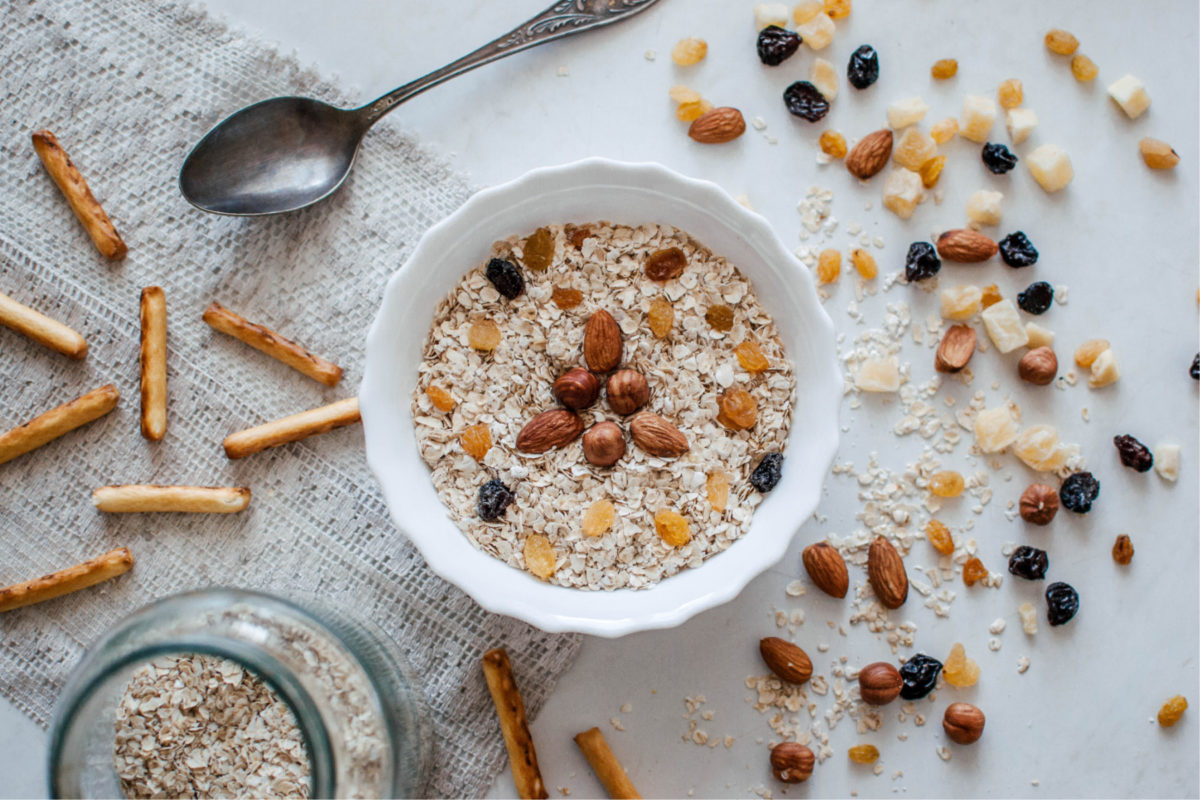 The Surprising…
Oreos: Most flavors
Clif Bars: Most flavors
Doritos: Spicy Sweet Chili
Lays: Lightly Salted, Salt and Vinegar, Barbeque, Limón
Munchos Potato Crisps
Pringles: Original
Chex Mix: Original flavor
Kellogg's Pop-tarts: Unfrosted
Ritz Crackers: Original, Whole Wheat
Kettle Chips: Sea Salt, Sea Salt & Vinegar, Sea Salt & Cracked Pepper, Roasted Garlic, Pepperoncini, Jalapeño, Maple Bacon, Backyard Barbecue
Wise Onion Rings
McCormick: Bac'n Piece Bacon Flavored Bits
Ritter Sport Chocolate: Marzipan
Wrigley's Chewing Gums: Juicy Fruit, Hubba Bubba Gum
Tic Tacs
Hershey's Chocolate Syrup
Goldenberg's: Peanut Chews
Sour Patch Kids
Smarties (US version)
Airheads Taffy
Swedish Fish
Smucker's Marshmallow Ice Cream Topping
Smucker's Uncrustables: Peanut Butter & Grape Jelly, Peanut Butter & Strawberry Jam
Chick-O-Sticks
Nutter Butter: Peanut Butter Sandwich Cookies
Teddy Grahams: Chocolate, Cinnamon
Top Ramen: Chili and Soy Sauce flavors
Pillsbury Original Crescent Rolls
Please note:
We have not included the obvious plant foods in the list above (fruits, vegetables, grains, legumes, dried fruit, nuts, pickled vegetables, olives, etc.), but they are most definitely vegan!
Ingredients can vary from brand to brand, so do not assume just because an item is vegan in one store that, it will also be in another.
On Instagram? Follow @weareveganuary for regular Accidentally Vegan product posts!
Something missing?
A note about sugar
In the USA, white sugar can be refined using animal bone char. (Also, don't be fooled by the name "brown sugar," as it is just white sugar mixed with molasses.) We include sugar-containing foods here because they are widely available and can be easy, familiar transition foods for new vegans. As you continue on your vegan journey, you may wish to call companies to determine the source of their sugar.