Not sure how to find vegan friends? Here's how to meet new plant-based pals!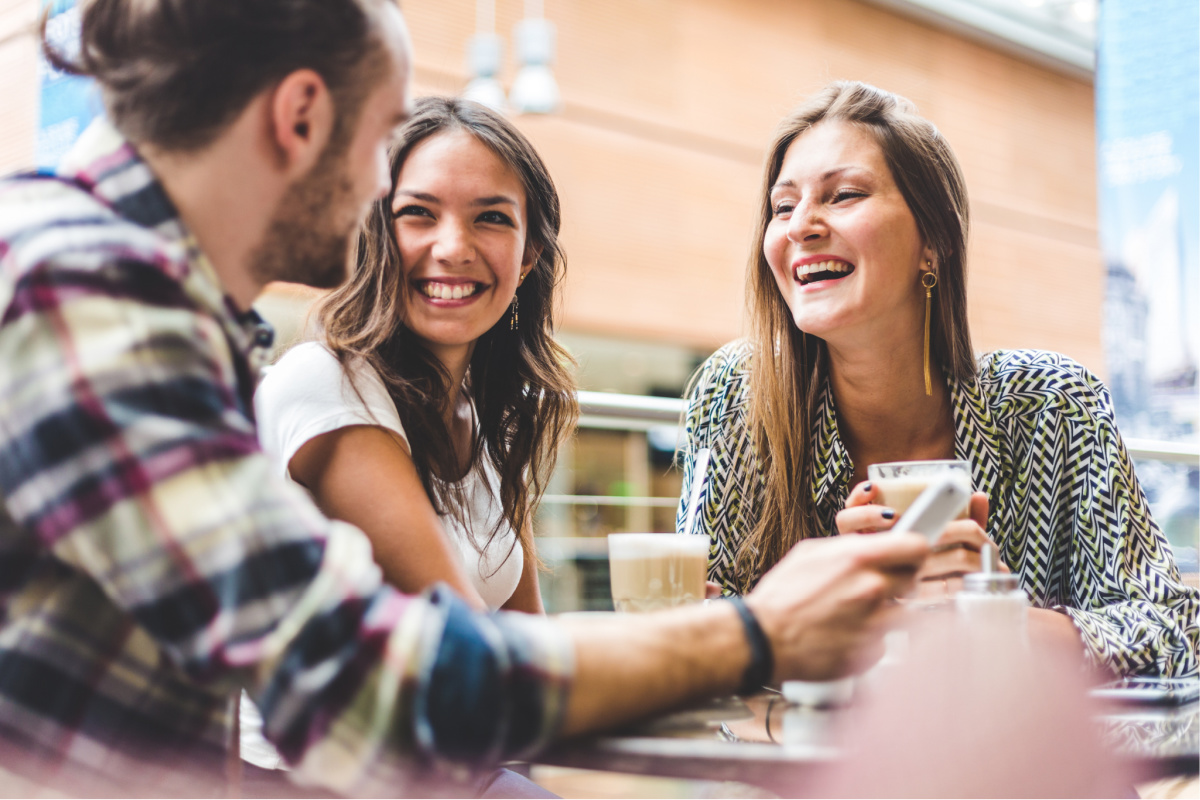 Being the only vegan in a meat-eating world can feel isolating and lonely. You may find that you are unable to express your opinions and concerns, as you know there will be little understanding from the people around you. There is also a fear of being alienated. All of this can put pressure on you to turn your back on veganism, but that would be a shame, as it is important to stand by your beliefs.
Don't worry – there are plenty of ways you can meet other vegans and make new friends for life. Keep reading for our top tips on how to find vegan friends and expand your social circle.
VOLUNTEER FOR ANIMAL SANCTUARIES
If there are any local organizations with a focus on animals, the environment, or veganism, why not contact them to ask if you can get involved? This will help you expand your social circle and increase the likelihood of meeting people with the same values as you. Whether you enjoy helping animals directly or running street stalls and interacting with the public, there are plenty of ways to donate your time.
JOIN ACTIVIST GROUPS
As well as local social groups, many towns and cities have activist groups. If this is more up your street, use websites like Facebook and Meetup to find activist groups in your area and reach out to them. Activities range from street outreach and sharing free food samples with the public to peaceful vigils. You're bound to meet people you have shared interests with, as well as create a kinder world for animals.
ATTEND VEGAN EVENTS
As veganism becomes more popular, vegan markets and fairs are popping up all over the place. These events usually involve a mixture of vegan business stalls, charities, and speakers. They offer the perfect opportunity to mingle with other vegans and make new friends. Keep a lookout for local vegan groups on social media, or use a search engine to find events in your area.
JOIN A LOCAL SOCIAL GROUP
If you want to meet more vegan people, then joining a local vegan social group is the way forward. There, you can meet kindred spirits who share the same values. You will get a sense of belonging and enjoy the help and support that only other vegans can give. Social events vary from group to group, so it may take some trial and error to find the right one for you. Keep an open mind and be willing to try new things!
What if there is no group local to me?
Well then, perhaps it's time to create your own! With today's social media, it really is easy to set up a group, and we can show you how to get started!
Step 1 – Decide what you want your group to be
Some groups are social. They may meet once a month for a meal and to spend an evening together. Others have activism at their heart, and members may work together to set up a vegan fair, or they may join in with other campaigns. Decide what you want your group to be so you can attract the right people.
Step 2 – Advertise your group as widely as possible
Social media is the best place to do this. Choose a name for your group that is easy for people to remember and to find on sites such as Facebook – the name of your town +vegans works well. So, Houston Vegans or Chicago Vegans, for example.
You can also ask about putting posters up in health food shops, vegetarian/vegan restaurants, and libraries. And you can also write to the local papers and/or radio stations. Remember to include an email address for people to contact you, as not everyone has social media. You can also register at websites such as "Meetup."
Here are some links on how to get started on social media and networks and how to set up an e-mail account:
Create an e-mail account for the group
Create a "Facebook" account for the group
Create a "Meetup" account for the group
Step 3 – Choosing your target audience
The target audience, apart from the obvious local vegan population, should be anyone who is vegan-curious. That is someone who would like to know more about being vegan, with a view to becoming vegan in the future.
We should always encourage more people to join us and adopt a more compassionate, environmentally friendly, and healthier lifestyle.
Vegetarians are naturally keen to join our groups since they often share the same values. Many may not have made the connection yet to the cruelty of the egg and dairy industry, or indeed just need that extra support and encouragement to make that last transition in eliminating these products to become a fully-fledged vegan.
Step 4 – Organizing the first meeting and suitable venues
If there is only a small number of you for the first meeting (let's say under 10), then you should be able to meet in a local bar or restaurant without the hassle of booking a room or big table. However, calling ahead to let the establishment know that you are coming is always a good idea, just in case.
Choose somewhere central, like a vegan eatery or a pub that serves vegan drinks. See if you can strike up a good deal, such as a free or cheap mini vegan buffet, in return for the business that you are bringing to their establishment. As your group grows in size, you could make it more interesting with a vegan cookery demonstration by the resident cook/chef. You might invite a speaker in, hold a fundraiser, or show a film. The possibilities are endless.
Gain the group's opinion on your ideas first, as they will not be everyone's idea of fun! Make sure that whatever you organize is an optional part of the evening, as you do not want to prevent anyone from coming along.
Important things to consider!: Is the venue easy for everyone to get to? Is public transport close by? Are there suitable and available parking facilities nearby? Is it accessible for wheelchairs/pushchairs?
Step 5 – Consider potlucks and picnics
Potlucks and picnics in nice weather are good ways to include everyone, regardless of their income. Potlucks cost very little. They're simple: One member holds the meeting at their home, while everyone else brings a vegan dish or drink to share. Picnics are even easier as they can be held in local parks, by a river, or at the nearest beach.
Step 6 – Choosing the dates, times, and how often to meet
Try to find a time that suits most of your group.  There will always be people who cannot make it to all the meetings, and a certain time will not suit everybody, but to make it fair, you might want to try to alternate the day or evening for people with regular commitments on certain days/evenings.  Avoid clashing with bank holidays, as people might have previous arrangements with other friends or family. It also does not always have to be an evening: A Saturday lunch get-together can also be fun or Sunday morning breakfast.
It is best to start with monthly meetings until you gain enough interest, and then ask the group how often they would like to meet. If it seems to get overwhelming with too many requests from individual people, then a table of people's preferences in terms of place, days, and times is always a good, fair, and transparent way to determine people's individual preferences. Go with the majority votes, and remember you can't please everyone!
Now get started and have fun making new friends. Enjoy!
PAGE UPDATED DECEMBER 2022