These are the best vegan ice creams to keep you cool this summer!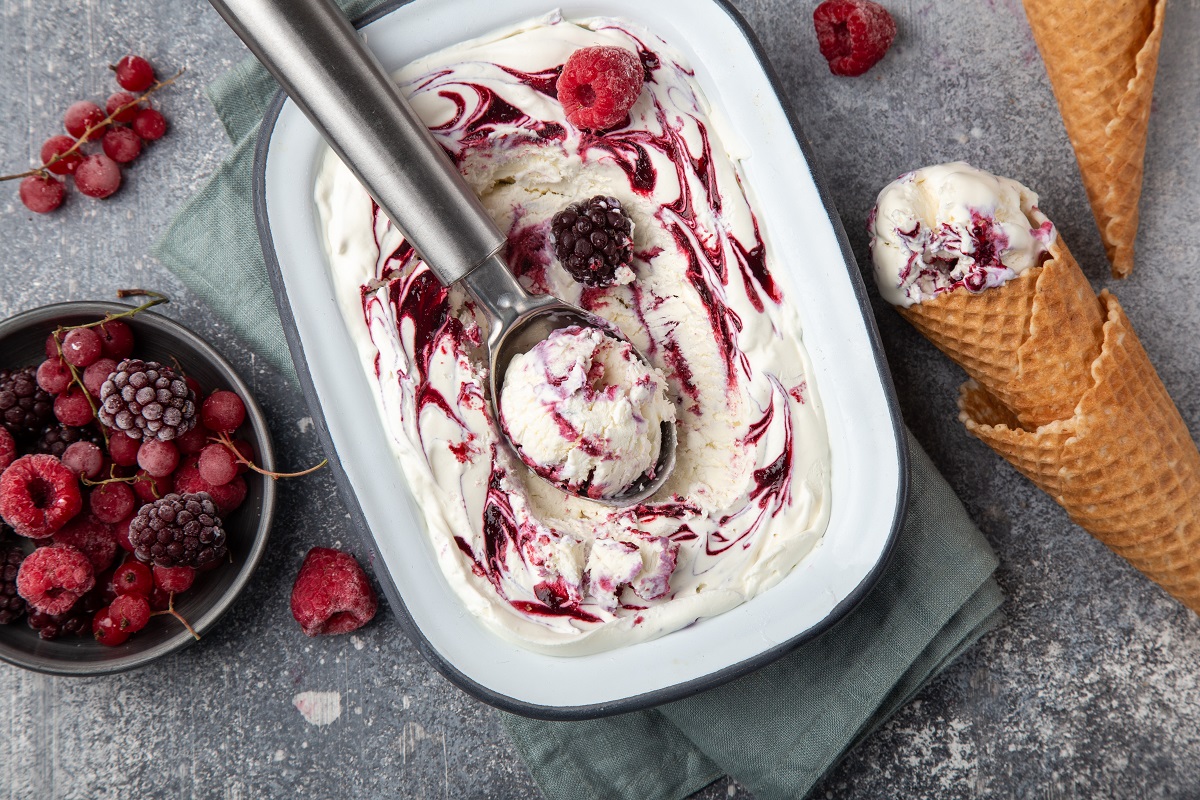 Gone are the days when the only ice cream flavors that vegans could find in stores were vanilla and chocolate. Now, there are tons of dairy-free ice creams on the market, and the biggest problem is fitting them all in your freezer. Whether you're looking for simple yet sweet flavors or more indulgent options, there's something to cater to everyone's tastes.
Here's our round-up of the best vegan ice creams to treat yourself to this summer.
WICKED KITCHEN PLANT-BASED ICE CREAM
Wicked Kitchen's dreamy pints and bars use the lupin bean in a way that no other brand has before, giving their ice creams a uniquely smooth and creamy texture and mouthfeel. With 4 delicious pint-sized ice cream flavors and 3 novelty ice cream treats, they have something for everyone!
BEN & JERRY'S NON-DAIRY ICE CREAM
Ice cream wizards Ben & Jerry's vegan delights are created with a base of either almond milk or sunflower butter. There's something for everyone with a range of amazing non-dairy flavors, including Cherry Garcia, Peanut Butter & Cookies, and Chocolate Fudge Brownie. Currently, nineteen certified vegan non-dairy flavors are available in the US.
NADAMOO! DAIRY-FREE ICE CREAM
If you prefer a delicious and creamy coconut milk-based ice cream, look no further than NadaMoo! This ice cream comes in more than sixteen unique flavors like Caramel Cold Brew & Cookies, Pistachio Nut, and Marshmallow Stardust. NadaMoo is not only certified vegan, but it is also organic, gluten-free, and fair-trade certified.
BRAVE ROBOT
Brave Robot's ice cream is unique and exciting because while it is vegan, it is made with Perfect Day's synthesized milk proteins. So, the process is animal- and cruelty-free and the finished product is also lactose-free with a low carbon footprint. But the whey protein is molecularly identical to cow's milk!
BREYERS NON-DAIRY ICE CREAM
We are so happy to see another dairy giant like Breyers make plant-based progress with four delicious vegan ice cream flavors. The almond milk base makes for another delightfully creamy option that can be found at many grocery chains!
SO DELICIOUS DAIRY-FREE ICE CREAM
You can't go wrong with a classic vegan brand like So Delicious! From pints to ice cream sandwiches to dipped fudge bars, So Delicious does it all. And with bases of cashew milk, oat milk, almond milk, coconut milk, and soy milk, they have you covered no matter your preference.
MAGNUM NON-DAIRY ICE CREAM BARS
What a wonderful day when Magnum launched Non-Dairy Almond, Non-Dairy Classic, and Non-Dairy Sea Salt Caramel versions of its incredibly popular chocolate-covered ice cream bars!
COCONUT BLISS ICE CREAM
If you're looking for another vegan company that knows what they're doing when it comes to ice cream, Coconut Bliss is the one for you. They offer pints, bars, sammies, and even mini cups! The coconut milk makes a decadent base for various flavors, including Legendary Cookie Dough and Golden Banana Brownie Swirl.
OATLY ICE CREAM
The famous oat milk brand has expanded into the world of ice cream… and we love it! Oatly's vegan ice cream is currently available in ten delicious flavors, which are, of course, all oat milk-based!
Making your own ice cream is easier than you might think, and you don't even need any fancy kitchen gadgets like an ice cream maker to do it! Check out our recipe section to get the scoop on homemade ice cream. We recommend this super easy recipe for delicious banana ice cream that uses frozen bananas. Or try this recipe that uses miraculous aquafaba (chickpea water) to create creamy Mint Chocolate Chip ice cream.