So, you've replaced animals from your diet, now what about your outfit? Here's a guide to vegan fashion brands to check out.
When you're next on the hunt for a new sweater or pair of shoes, you might be surprised to discover traces of animal products in many consumer goods. Fear not, however: Finding vegan-friendly fashion is getting easier with time as new brands embracing animal-free designs are popping up like never before. Below we have conveniently listed some ethical brands covering all your clothing needs!
The vegan bag brand on everyone's lips, Matt & Nat (or MAT(T)erial and NATure) is a Canadian company famed for their sleek leather-looking bags and beautiful brand aesthetic with mainstream fashion appeal. Over the years, Matt & Nat has been experimenting with different recycled materials such as recycled nylons, cardboard, rubber, and cork, which they have confidently integrated within the products. As the name suggests, Matt & Nat is inspired by the textures and hues of nature and aims to constantly improve their products to better protect it.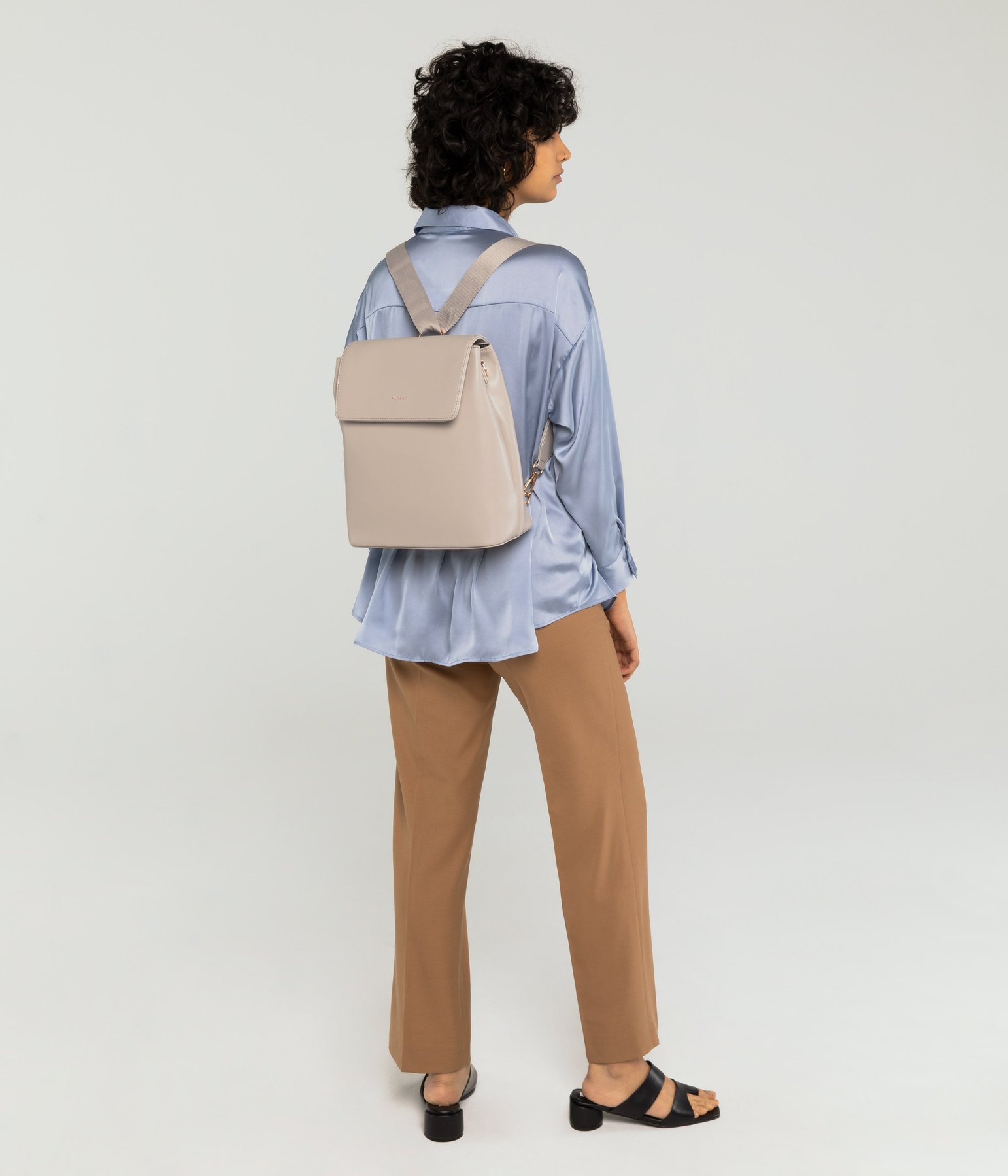 Brave Gentleman is a menswear label applying the methodology of ethical fashion to classic menswear aesthetics. With vegan values at its core, Brave Gentleman also embraces ethical production and environmental responsibility by making use of "future" materials replicating leather, suede, wool, and silk, often made from recycled plastic.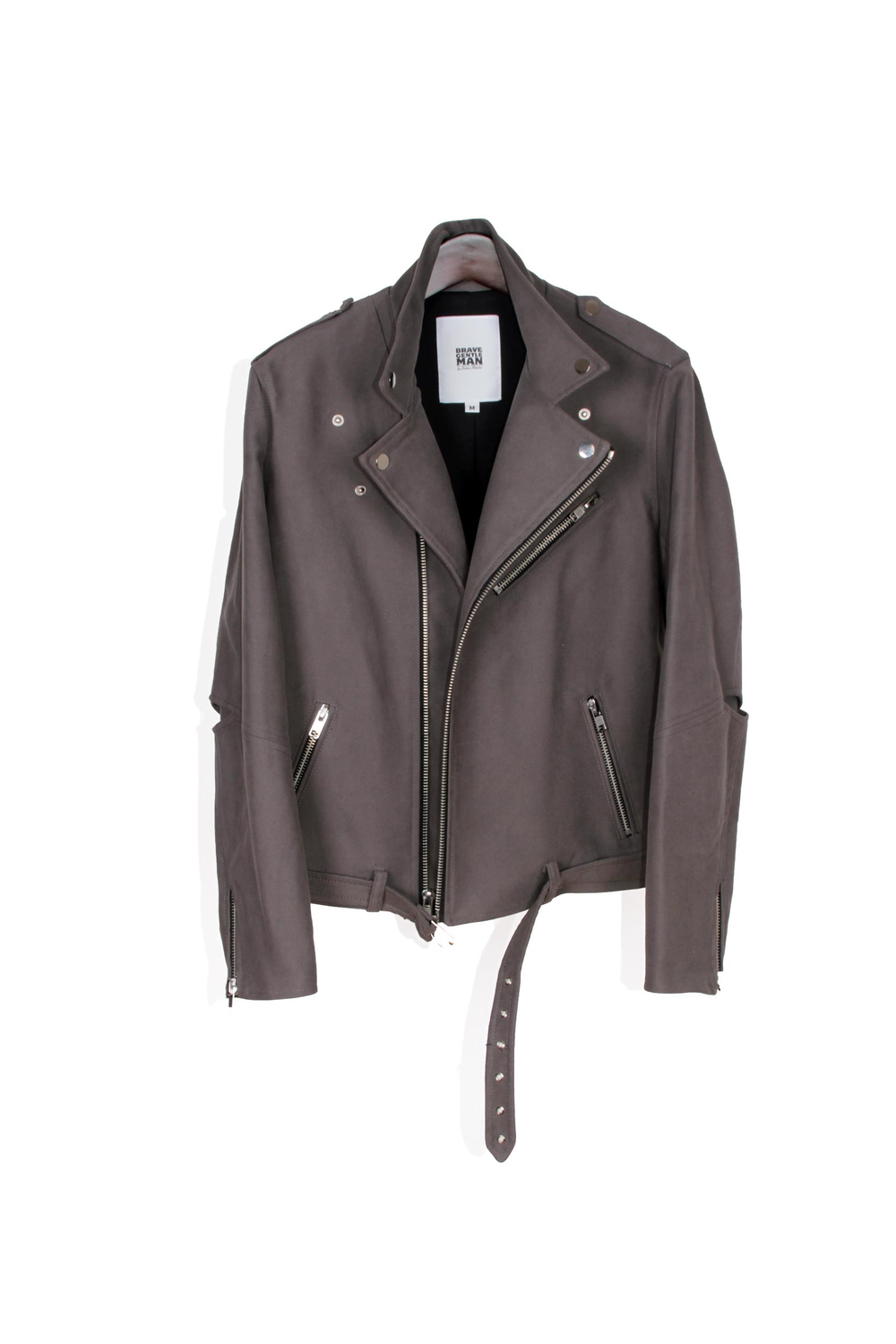 VONI Los Angeles is a black women-owned business focused on intentional, slow fashion. They offer high-quality designer vegan leather handbags in a wide variety of styles and colors. Not only are their products animal-free but they are made from post-consumer recycled plastic bottles and other sustainable materials.
MooShoes has long been a name in vegan fashion, opening its flagship shop in NYC in 2001 before expanding to LA and online sales. Originally focusing on non-leather footwear, they have since expanded to also carry cruelty-free bags, t-shirts, wallets, books, and other accessories. Whether you're looking for durable hiking shoes or fashionable heels for a night on the town, MooShoes will have something for you.
Noize is an outerwear and clothing line for all genders whose slogan is "always vegan, always ethical, and always cruelty-free." You'll find stylish pieces on the website in vegan leather, wool, sherpa, and fur! No matter the occasion, or the weather, Noize has you covered with high-quality vegan clothing and outerwear.
Vegan fashion tips
Take your time. You don't need to overhaul your wardrobe right away. It's perfectly fine to wait until a garment wears out before replacing it with a vegan, ethically sourced equivalent. This will be better for the planet and your wallet!
Try to avoid fast fashion. It can be extremely damaging to the environment and vulnerable workers. If you can afford them, look for high-quality items that will last.
Shop second-hand. This won't just save you money – it has a much smaller environmental footprint too.
Which materials aren't vegan?
Leather, silk, wool, cashmere, down, and feathers are animal-derived and therefore aren't suitable for vegans.
What is vegan leather made from?
Vegan leather is an exciting area of innovation that is still developing. Materials such as pineapple, cork, apple, cactus, and banana can be used to create strong, supple clothes, bags, and shoes which mimic animal leather.
Is vegan fashion sustainable?
Although many faux leather products are vegan-friendly, they often use plastic-derived materials. If you want to avoid plastic and shop more sustainably, avoid these fabrics:
• Polyester
• Acrylic
• Nylon
• Elastane
• Polyamide
• Polyurethane
Recycled, organic, and plant-derived products are more eco-friendly, so look out for bamboo, hemp, viscose, and lyocell.