¡Al parecer mucho de lo que ya comes ya es vegano!
Mucho productos conocidos son veganos por casualidad, y aquí hemos preparado una lista con algunos de nuestros productos veganos "por accidente" favoritos…
los más obvios…
Pasta (deshidratada): casi todas las variedades de pasta no fresca está hecha sin huevo, por lo que es 100% vegana.
Casi todo el pan fresco es vegano y la ciabatta, por su forma de preparación, siempre es vegana ya que está hecha con aceite de oliva.
La mantequilla de maní otras mantequillas de frutos secos.
Ketchup
Mostaza: dijon, de grano entero, amarilla.
Salsas picantes como Tabasco, Frank's, y Sriracha
Arroz
Fideos de arroz: cuando pidas comida china, recuerda pedir fideos de arroz y no de huevo.
Jalea: suele estar hecha con pectina (para espesar) y no con gelatina.
Hummus
Patatas fritas: si las preparas con aceite vegetal, !Serán veganas!
Avena: cuando la preparas con agua o con leche vegetal.
Bagels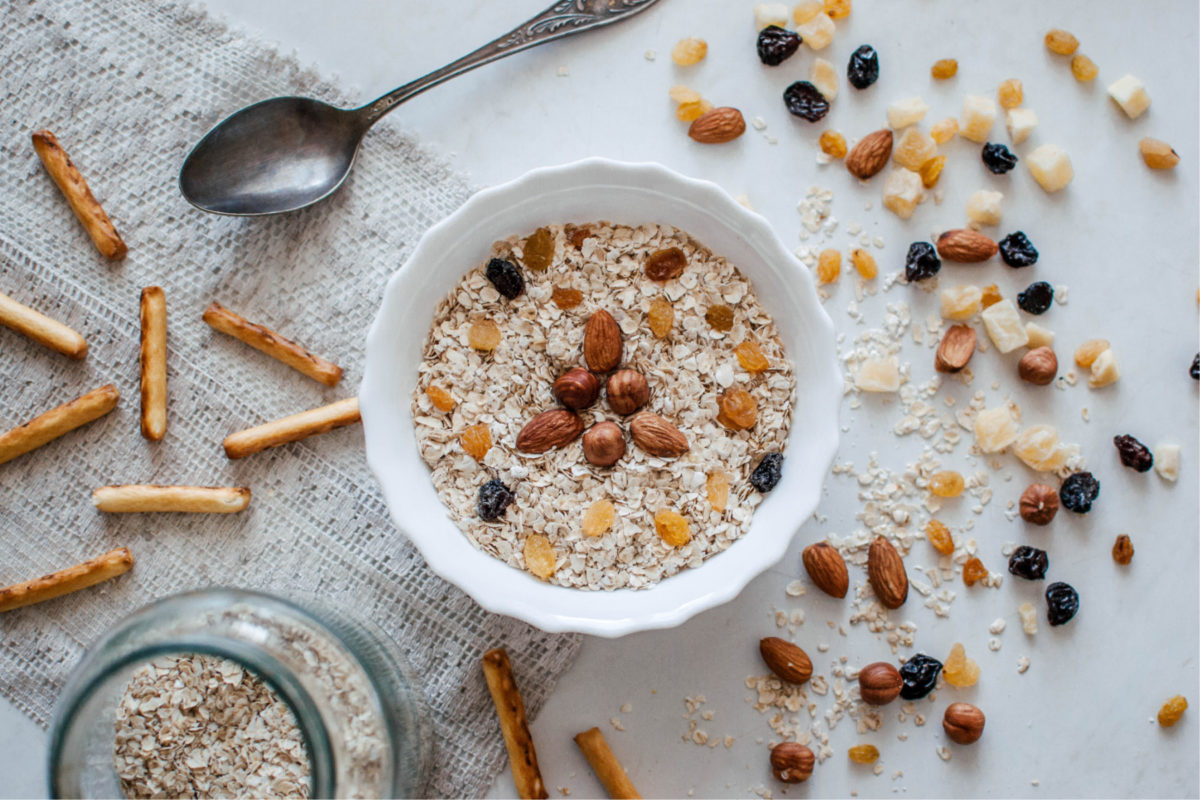 Los sorprendentes…
Oreos: las originales, de chocolate y los conos de chocolate.
Clif: la mayoría de los sabores.
Doritos: los de sabor Spicy Sweet Chili (Chile dulce y picante)
Lays: las variedades Lightly Salted (sal suave), Salt and Vinegar (sal y vinagre), Barbeque (barbacoa) y Limon (Limón)
Pringles: las originales
Kellogg's Pop-tarts: la variedad Unfrosted
Galletas Ritz Crackers: las de sabor original.
Snacks salados Kettle: las de sabor Salt and Vinegar (sal y vinagre), Kettle Original Salted, Chili (chile), Root Vegetable Chips (tubérculos) – Sweet Potato (papa dulce) y Beetroot (betarraga).
Chocolate Ritter Sport: la variedad de mazapán.
Goma de mascar Wrigley's: los sabores Juicy Fruit (fruta jugosa), Hubba Bubba Gum
Tic Tacs
Sirope de chocolate de Hershey's
Goldenberg's: el sabor Peanut Chews (maní)
Sour Patch Kids
Glaseado Duncan Hines Premium: la variedad sabor Creamy Home-Style Classic Chocolate (Chocolate clásico cremoso hecho en casa)
Topping para helado Smucker's Marshmallow
Nutter Butter: el sabor Peanut Butter Sandwich Cookies (Galletas sandwich de mantequilla de maní).
Teddy Grahams: los sabores Chocolate y Cinnamon (canela).
Rollos Crescents de Pillsbury sabor original
CERVEZAS Y SIDRAS…
Heineken
Abacus
Beck's
Carlsberg
Amstel
Peroni
Budweiser
Corona
Sidras Ace: los sabores Apple (manzana), Perry Apple, Perry, Berry (Baya), Pineapple (Piña), Pumpkin (Calabaza)
Sidra Thatcher's: todas las variedades
Sidras Brother's Fruit: todas las variedades
vino…
Alfaro: las variedades Pinot Noir, Sangiovese, Syrah y Chardonnay
Andrew Murray: las variedades Syrah Thompson, Syrah Watch Hill
August Cellars: las variedades Pinot Noir, Chardonnay
Para más información sobre el alcohol, por favor revisa esta guía para leer etiquetas (link en inglés).
Por favor recuerda:
No hemos incluido los alimentos en base a plantas más obvios en esta lista (frutas, vegetales, cereales, fruta deshidratada, frutos secos, vegetales en vinagre, aceitunas, etc.) ¡Pero todos ellos siguen siendo veganos!
Los ingredientes pueden cambiar de una marca a otra, así que no asumas que solo porque un producto en esta lista sea vegano en una tienda, lo será en otra.
¡Estamos en Instagram! Sigue a @weareveganuary (publicaciones en inglés) donde publicamos otros productos veganos por accidente.
¿Falta algo?
¿Sabes de algún producto vegano por casualidad que no pusimos en el listado? Por favor contáctanos en  Facebook, Twitter o escribe un correo a usifo@veganuary.com y lo agregarémos. ¡Gracias!
Una nota sobre el azúcar
En los Estados Unidos, la azúcar blanca puede ser refinada utilizando huesos de animales carbonizados. (Además, no te dejes engañar por el nombre "azúcar morena", porque simplemente se trata de azúcar refinada con melaza) Hemos incluido en esta lista productos que contienen azúcar porque son fáciles de encontrar y pueden ser una transición sencilla y familiar para los veganos principiantes. Mientras continuas tu viaje vegano, puedes llamar directamente a las marcas y empresas para determinar el origen de su azúcar. En este link encontrarás un listo de proveedores de azúcar veganos (link en inglés).