Gone are the days when the only ice cream flavour that vegans could find in the shops was vanilla – or maybe if you were lucky (and lived in America) then chocolate as well! Now there are heaps of vegan and dairy-free ice cream alternatives on the market and it's more likely the problem you will have instead is fitting them all in your freezer. Here's our round-up of the best vegan ice creams to treat yourself to this summer.
1. Ben & Jerry's Dairy Free
It's not an understatement to say that the day these beauties were released in the supermarket was probably the best day of the year. Ice cream wizards Ben & Jerry's long anticipated vegan delights are whipped up using almond milk, and with a whopping nine flavours, including favourites Chunky Monkey, Peanut Butter & Cookies and Cherry Garcia, there's something for everyone. Currently only three of these are available in the UK – or four in Australia – but that's still plenty to tuck in to!
2. Just one Cornetto… or maybe two
Vegan Cornetto ice creams have arrived in several major UK supermarkets – hurrah! This summer staple means that you can chomp your way through a traditional vanilla ice cream cone topped with chocolate and nuts. They're made with soy and have a crunchy cone that's gluten-free too! If you can't find the Wall's versions then try the Tesco Free From Cones – they come in Strawberry & Vanilla and Toffee & Vanilla and are really tasty!
3. Booja-Booja
Delicious Booja-Booja vegan ice cream is dairy free, kosher and available in six amazing flavours including Caramel Pecan Praline and Chocolate Salted Caramel. Look out for it in larger supermarkets, health food stores and independent vegan stores in the UK and Australia.
4. So Delicious (it's true!)
This long established American brand has an absolutely huge range of frozen desserts made from either soy, cashew milk, almond milk and coconut milk with some mind-boggling flavours to try including Mint Choc, Toasted Coconut Key Lime and Cookie Dough. Look out for their bars and ice cream sandwiches too!
5. Alpro Ice Cream
The dairy-free genius that is Alpro has four flavours of ice cream under its belt; Vanilla, Coconut, Chocolate Hazelnut and Salted Caramel… mmmm. Completely plant-based, these tubs contain less sugar than the others in the UK market.
6. Coconut Bliss
There's no denying that coconut milk makes for a super creamy ice cream, and this range of organic vegan ice cream comes in a massive array of delicious flavours. Choose from tubs, bars or sandwiches in flavours such as Summer Berry Swirl, Ginger Cookie Caramel and Cappuccino. You'll find Coconut Bliss widely in America and some stores in Europe.
7. MiiRO
MiiRO offer a healthy alternative to ice cream lollies. Made with coconut milk for a creamy ice cream centre, nutritionally bolstered by tasty nuts and naturally sweetened with coconut sugar and Italian grapes, each ice cream lolly treat is coated in a thick layer of rich chocolate and is 100% vegan. Look out for MiiRO at independent health shops across the UK!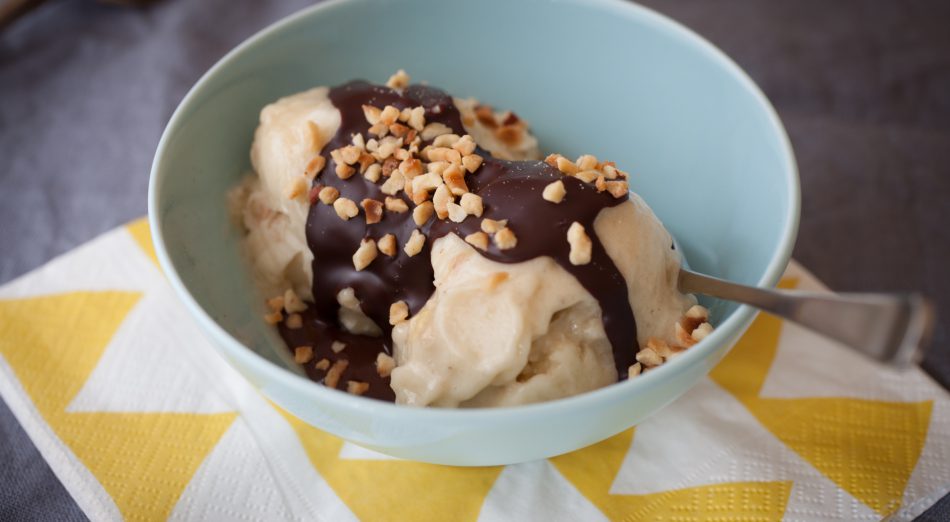 8. Make your own!
Making your own ice cream is easier than you might think and you don't even need any fancy kitchen gadgets like an ice cream maker to do it! Check out our recipe section to get the scoop on homemade ice cream. We recommend this super easy recipe for delicious banana ice cream that uses frozen bananas (great if you have some on the turn) or this recipe that uses miraculous aquafaba (chickpea juice) to create creamy Mint Choc Chip ice cream.
Check out our recipe pages for more great dairy-free summer recipe ideas!