Looking for the perfect getaway? This summer, why not try a vegan staycation in the UK? There's no place like home!

It's official. Whether we like it or not, summer has thrust its debilitating heat upon us once more. Barbecue coals are being laid. Clothing is reduced to a bare minimum and schools are out! All of a sudden, we begin fantasising about days spent lazing on beaches, lusting after holidays and time away from it all. But with travel options limited at the moment, how about a staycation in the UK to make the most of everything the nation has to offer?

Re-Think Your Vacation
Consider for a minute, just how much of the UK you have explored? And no, commuting to meetings in Manchester does not cut it. The UK has some absolutely fantastic areas of outstanding natural waiting to be explored.
This summer, opting for a staycation over a foreign holiday will not only save you time (no need to exchange currency, learn a new language or spend time queuing at immigration) but you'll also support the local economy and tourism industry in the UK. What's more, these destinations are ideal for a last-minute breakaway for overworked minds and exhausted bodies.
Vegan Hotels and B&Bs
Luckily for you, Britain's green and pleasant land is studded with hotels, B&Bs and retreats for those who prefer the great outdoors to be kept well and truly outdoors. The Lake District is home to some of the most tranquil hiking spots the UK has to offer, and even boasts its own vegan B&B. Further afield, you can discover the various islands off the coast of our mainland, many of which can be accessed by a boat ride, ferry or short plane journey. A stay in vegan B&Bs on both the tranquil Isle of Arran or Isle of Mull will be sure to leave you feeling calm, whilst enjoying the beautiful scenery off the coast of Scotland.
Travel Tip: if you know the area you are visiting is limited on vegan eateries, be sure to take your own food supplies and consider renting self-catering accommodation.
For The City Lovers
One or two nights in a bustling city might well be the answer to your staycation dreams. There's something quite satisfying about having everything you could possibly need just a short walk away from your hotel.
No two cities in the UK are alike, from the historic Roman-influenced city of Bath, the architecturally opulent Oxford, to the cultural hubs that are London, Manchester, Glasgow and Birmingham. These cities are home to a plethora of vegan-friendly eateries, with the majority of our bigger cities boasting their own vegan shops and supermarkets.

If your chosen city has the facilities to do so, hire a bike for the duration of your stay. This is a great way to find your way around the city, exploring a variety of neighbourhoods, with the advantage of making your commute around the city less expensive, and more environmentally sound. An extensive list of the most vegan-friendly cities in the UK can be found at PETA.
Travel Tip: make a list of the attractions and sights you want to see in your chosen city before you go.
Travel Tip: travelling around the city can be pretty expensive. Look into getting a travel card for buses, trams and trains in the area to prevent excessive spending.
Escape To The Country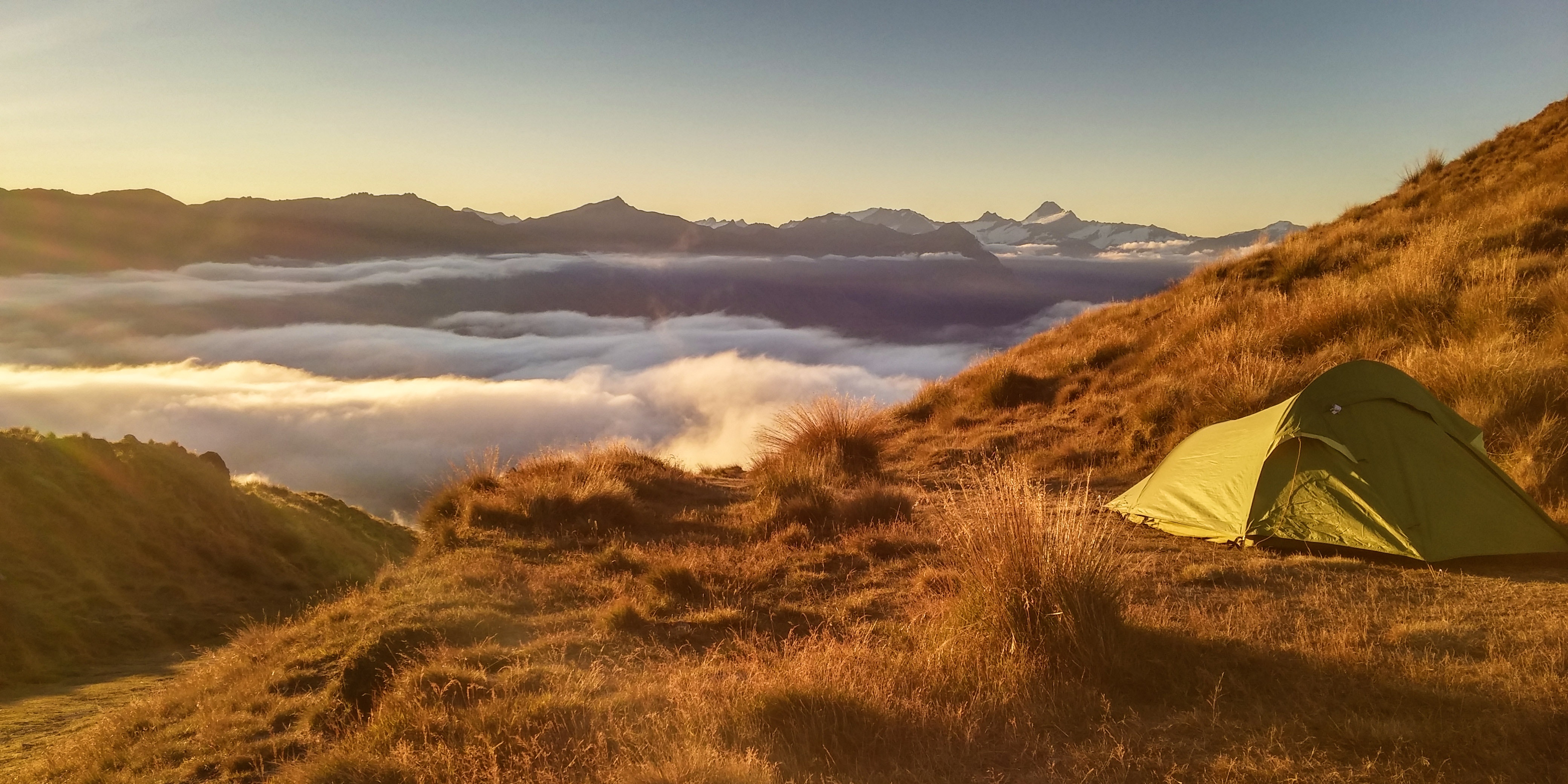 Camping is very much a Marmite choice of holiday. Some swear by it, others swear about it! Living out your holiday in a home that can be carried on your back is a wonderful way to resolve an overworked mind. Lying under the stars, cooking great vegan food over an open fire and utilising the raw materials around us puts us in touch with a very innate sense of appreciation for nature. If you're in need of a hefty dose of mindfulness, look no further. What's more, you can create a completely vegan camping experience with ease, using sustainable camping gear and ensuring you pack some essential vegan supplies.
Travel Tip: if you know the area you are visiting is limited on vegan eateries, be sure to take your own food supplies and consider renting self-catering accommodation.
Idyllic Coastal Spots

An escape to the coast is always a wonderful way to forget the daily 9-5. The coastline surrounding the UK is so diverse and is rich with a variety of perfectly vegan-friendly cities and regions to stay in. Cornwall is a surprisingly vegan region to explore, with many different outstanding areas of natural beauty and landmarks including The Eden Project and Land's End to discover. For a complete guide visit Vegan Cornwall.
Brighton is a wonderfully vegan-friendly city by the sea, featuring popular vegan pizzeria Purezza and a multitude of incredible plant-based eateries ready to make your mouth water. Close behind, Wales' capital city Cardiff is bursting with culture and incredible vegan eateries prime for exploring. Other coastal cities worth a mention include Exeter, Swansea and Liverpool.
Travel Tip: download the local coastal walking path guide and plot out a route to find some of the UK's best hidden coves.
Family Fun

Satisfying young family members, as well as the adults amongst us, can be quite a task. You might want to relax and unwind, whilst the kids have a completely different plan for your days off. Luckily, you can enjoy the best of both worlds at surprisingly-vegan friendly retreats at Centerparcs. There's a variety of action-packed, adventurous feats for young ones, and relaxing activities and spa retreats for us adults, whilst their foodie options are extremely vegan-friendly indeed! The majority of Centerparc's cafes, including the Sport's Cafe and Pancake House, have a dedicated vegan menu catering to every taste at each course and meal of the day.
Travel Tip: research into the different locations of each Centerparcs' escape to see what they have on offer both in the park itself and in the vicinity e.g. vegan-friendly restaurants and hiking trails.
Travel Tip: inform Centerparcs that you are vegan when booking, and ask that you speak to one of their advisers. This way you can be sure to help veganize every aspect of your stay from down-free bedding to specific foodie menus.
Unique Stays
Looking for something a little bit on the alternative side? How does an airship in the Highlands sound? Or perhaps you fancy an ecohome near Bristol and Bath? AirBnB is bursting with hundreds of unique and idyllic homes and apartments for you to rent out. From wilderness retreats in a yurt to breathtaking views of the Malvern Hills, AirBnB is sure to offer a completely jaw-dropping, unique holiday experience.
Travel Tip: If you can be flexible with your dates, there are some fantastic offers available during mid-week stays and shorter breaks.
Travel Tip: be sure to read the reviews on AirBnB thoroughly, and contact the host to ensure they are able to cater for you.
Vegan-Proof Your Hotel Stay
When staying over in a hotel, you'll want to be sure that the staff are on hand to help you have the most enjoyable and vegan-friendly experience that you can. Upon booking, have a look at the hotel's TripAdvisor reviews by searching for keywords "vegan" or "vegetarian". This will give you an indication as to the previous guests' accommodation for dietary requirements. Be sure to check out the menus on offer. Are there any vegan dishes available? If not, it will be worth calling the hotel in advance and asking them to advise you on what food and drink will be supplied to you for your visit.
Finding Vegan Food
We often find that some of the most poignant memories of holidays as a vegan are centred around the cuisine. Nevertheless, finding vegan food can be a concern for those of us who decide to venture beyond a big city break, particularly for those holidaying around smaller villages and lesser-explored towns. However, it is actually pretty easy to ensure dining success if you do a little research before you venture out.
Our first port of call is always a thorough look on the go-to restaurant guide Happy Cow. This fantastic database of vegan and vegetarian foodie spots across the world will help you discover local restaurants. These restaurants can also be viewed on a map or searched for by area. You could even contact the local vegan group whose region you are visiting via Facebook for some first-hand advice.