You may have heard the word 'Veganuary' being thrown around during January, but what is it and how do you take part?
Here is your ultimate guide to Veganuary, including when it started, why people get involved and how to pronounce it!
What is Veganuary?
Veganuary is a non-profit organisation encouraging and supporting people worldwide to try vegan in January, and throughout the year.
Every year, we invite people to try a plant-based diet for 31 days without judgement and provide plenty of resources, tasty recipes and expert tips.
When did Veganuary start?
Veganuary was co-founded by Matthew Glover and Jane Land in 2013. The first Veganuary campaign took place in January 2014 when around 3,000 people took part.
We've grown exponentially since then and in 2023 we celebrate our 10th birthday. Time flies when you're changing the world! Millions of people all over the world have taken part in the last decade and we're pretty proud of that.
How many people do Veganuary?
Since Veganuary launched in 2014, millions of people all over the world have taken part. In 2023, more than 700,000 signed up on our website, but research shows that many more get involved without officially signing up.
We've had participants from nearly every country in the world except Vatican City and North Korea (where the internet is banned). Check out our campaign reports for more information.
Veganuary pronunciation
How do you pronounce Veganuary? The word is a combination of 'vegan' and 'January' and we pronounce it 'vee-gan-you-air-ee.'
We're even in the official Cambridge dictionary!
The official Veganuary pronunciation has been a subject of debate for years and we always say pronouncing it is the hardest thing about participating. Now, we can finally put this to bed.
Here are plenty of examples of how not to pronounce Veganuary:
How to do Veganuary
1. Simply sign up for Veganuary
All you need is your name and email address, and we'll do the rest. Throughout your 31-day challenge, we'll send our exclusive celebrity cookbook, meal plans, nutritional advice, recipes, information and so much more straight to your inbox.
You'll get everything via email so be sure to check your spam folder.
2. Eat vegan
Next, make some simple swaps to your food choices and try to eat vegan throughout January (or for 31 days after you sign up, whenever that may be).
Don't worry if you slip up or make mistakes – we're here to guide you through it.
3. Get stuck in
Enjoy the exciting products being released for Veganuary and beyond, keep an eye on our social channels for updates and announcements and get involved in our Facebook group.
Join the conversation and feel the buzz that Veganuary brings every year globally.
What are the Benefits of Veganuary?
Does Veganuary have any benefits? Our participants think so! Many people enjoy the exciting (and sometimes surprising) benefits that come with switching to a plant-based diet. The most commonly reported benefits include:
increased energy
improved mood
better skin
lower cholesterol
desired change in body weight
better skills in the kitchen
Check out our 2023 participant survey for more information.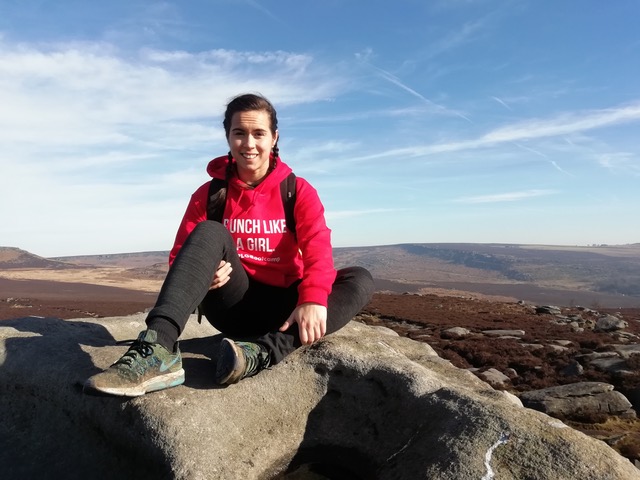 Is Veganuary free?
Veganuary is 100% free and always will be. We provide support to everyone and anyone who wants to try vegan and that means without a price tag.
As a charity, we rely on donations to carry out our work to create a vegan world. You're welcome to donate to Veganuary at any time, but this is completely optional.
Veganuary launches
The growing popularity of Veganuary has made it a key event in the retail calendar, something we call the 'Veganuary effect.' Most major food brands, restaurants and supermarkets in the UK have joined the Veganuary fun by launching new vegan products to coincide with the campaign.
In 2023 alone, more than 1,610 new vegan products and menu options were launched in our campaign countries during the month.
Popular Veganuary launches over the years include the infamous Greggs sausage roll, Burger King's plant-based nuggets and the Domino's PepperoNAY pizza. And many options are not just for January; some of them are so popular that brands decide make their new vegan offerings permanent!
Which launches do you want to see next? Find out more about our corporate collaborations.
Veganuary offers
As mentioned above, one of the most exciting things about Veganuary is the amount of buzz from brands and restaurants. Throughout January, lots of retailers and restaurants have great Veganuary offers on their vegan products and menu items.
Does Veganuary Change Anything?
You may be wondering 'What is the point of Veganuary?' and whether it actually makes a difference. From sparing millions of animals' lives and normalising vegan food to improving the health of people who take part, the impact has been huge. Veganuary is much more than a one-month pledge.
Our official 2023 participant survey revealed that 78% of participants intend to permanently change their diet after Veganuary. Thousands of businesses have stepped up to meet the increased demand for plant-based products and menu items to bring veganism into the mainstream. Research also shows that eating a plant-based diet is one of the best ways to reduce our environmental impact.
A recent YouGov report provides an exciting glimpse into the broader public participation in Veganuary and its influence as a social movement, and we're looking forward to evaluating the impact of Veganuary further in the years to come.
Veganuary countries
Veganuary is now a household name in the UK, but what about the rest of the world? We're taking everything we've learned and expanding it to other countries around the globe.
We have international offices in the USA, Germany, India, Chile, Argentina and Brazil. We also partner with like-minded NGOs in Italy, France, Switzerland, Australia, Singapore and South Africa. But we don't plan to stop there!
Veganuary book
Our best-selling book 'How to Go Vegan' has everything you need to know about trying (and staying) vegan. It's the perfect resource for new vegans and those thinking about changing to plant-based. It makes a great Veganuary gift too.
In December 2023, we're also launching out very first official cookbook that you can pre-order here!
Learn more about Veganuary
Our mission is simple: we want a vegan world. In the coming years, we aim to make powerful strides toward a world where vegan is the norm rather than the exception. Find out more about us and in the meantime, we'll be preparing for Veganuary 2024!