New to vegan cooking? Here's how to veganise your favourite dishes.
So you've decided to try eating vegan…but where do you even start? Many of us have the same meals week in, week out, which can make plant-based cooking feel a little daunting.
Eating vegan is an exciting way to expand your culinary horizons, but it doesn't mean a complete overhaul of your cupboards and cooking habits.
To make the switch easier, start with the meals you already eat and make some simple tweaks to 'veganise' them. This way, you'll be more likely to stay vegan and you'll feel more comfortable exploring different foods that you're not used to cooking with.
General vegan cooking tips
There's a vegan alternative to just about everything, which means you should be able to find like-for-like swaps in your local supermarkets. However, if you prefer to cook from scratch and avoid store-bought meat, dairy and egg replacements, it's certainly easy to do so.
There are various staples to include on your vegan shopping list, such as lentils, tofu, chickpeas and tempeh, which can be used to mimic the taste and texture of many animal-based dishes.
Other handy ingredients to vary the flavours in your cooking include olive oil, balsamic vinegar, citrus juice, tahini dressing, smoked paprika, soy sauce, nutritional yeast and dried oregano or fresh herbs.
How to veganise meat
Learning how to cook with plant-based ingredients will change the way you think about food forever. You'll be surprised by the ways in which mushrooms, aubergines, tempeh and tofu can replicate the tastes and textures of your favourite meaty meals!
In Bolognese dishes, replace mince with finely chopped mushrooms, lentils or roasted aubergine.
Green and brown lentils have more of a bite and a strong ability to take on flavour, so they work well in shepherd's pies or lasagna. Try this yummy lentil shepherd's pie.
Split red lentils work well in sausage rolls, as well as burger patties, curries and dhals.
Jackfruit is a realistic replacement for chicken and pulled pork. Check out this recipe for BBQ pulled jackfruit.
Break up tempeh in a food processor to replicate the texture of ground beef, ideal for tacos or shepherd's pies.
Tofu can replace meat in many dishes because it absorbs flavour and can achieve various textures depending on how you cook it. Baking firm tofu is the best way to replicate the crispy texture of meaty dishes like stir fry.
Falafel can replace meat in salads or wraps.
Tempeh is a great all-round meat replacement and can be used to make bacon, wellington, burgers and so much more. Try this amazing tempeh bacon recipe.
Cauliflower is an increasingly popular chicken replacement – yes, really! Try cauliflower curries, spicy cauliflower 'chicken' wings, or even whole roasted cauliflower for your Sunday dinner.
You can easily veganise warming casseroles, chillis and one-pot dishes with chestnuts, squash, beans, lentils, buckwheat or quinoa.
How to create umami
One of the main things people miss when going vegan is umami – the savoury element of meaty dishes. However, there are ways to get umami flavour in plant-based dishes.
Yeast spreads like Marmite or Vegemite will add a meaty, smoky element to a dish, such as Bolognese made with lentils and yeast extract.
Vegan Worcester sauce creates a delicious smoky flavour.
Lentils and pulses, as well as satiety-building ingredients like aubergine or mushroom, are great for creating umami.
How to veganise cheese
As well as using vegan cheese alternatives in your everyday dishes, you can use nutritional yeast to create an irresistible cheesy flavour.
Commonly referred to as 'nooch' in the vegan community, it's a staple ingredient in plant-based cooking because it's incredibly versatile (not to mention addictive).
Here are some tips for veganising cheesy recipes with nutritional yeast:
Sprinkle it on pasta.
To make cheesy sauces, grind or blend it.
Make a quick parmesan cheese by crushing nooch, cashews and salt.
Stir it into soups or stews for umami (but only use it in small quantities).
We have a blog dedicated to the best vegan cheeses for different dishes if you want to explore cooking with dairy-free cheese further.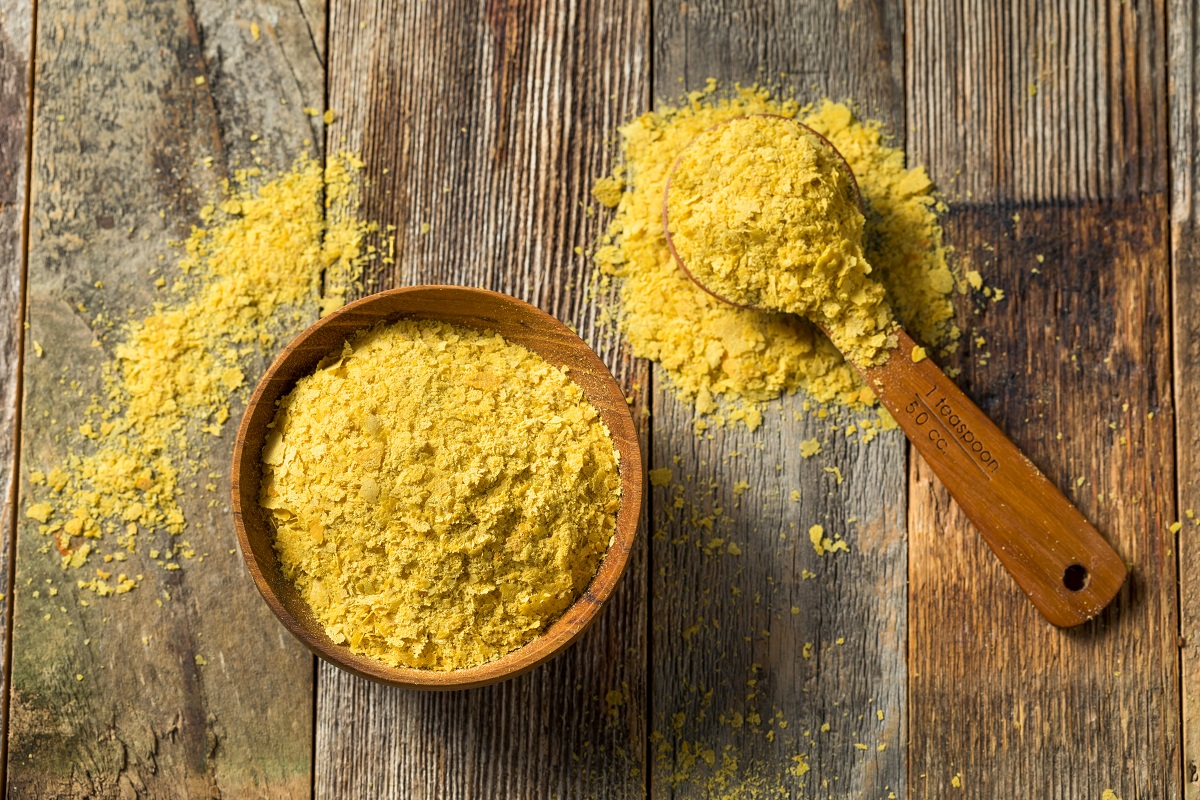 How to veganise eggs
The unique properties of eggs can seem impossible to recreate with plant-based foods, but it is doable!
To make vegan scrambled eggs, use firm or silken tofu, gram flour and turmeric to give it an eggy colour. Heat it in a pan, breaking up the tofu with a fork to create the scrambled texture. Try this easy tofu scramble.
You can make amazing vegan omelets using gram flour and nutritional yeast.
You don't need eggs to make the perfect pancakes! Mashed banana and plant-based milk work just as well. Try these deliciously light and fluffy vegan pancakes.
Aquafaba (chickpea water) acts as a binding agent and can be whipped to make a foam. It can be used as an egg replacer in baking or to make vegan mayo.
In many vegan cake and brownie recipes, an egg replacer isn't actually needed as long as there is a raising agent.
Blended silken tofu works well in recipes that require creaminess, such as cheesecake, mousse or tiramisu.
For recipes that require the glue-like texture of eggs, create a flax egg using ground flaxseed and water. This works for foods with a darker colour, such as banana bread or spiced apple cake.
For more tips on egg-free baking, see our vegan baking guide.
How to veganise fish
You may not believe it at first, but you can enjoy the taste of the sea on a vegan diet. Although there are countless vegan fish alternatives available to buy, there are several ways to recreate seafood using plant-based ingredients.
To mimic the texture of tuna, simply mash up some chickpeas. This chickpea tuna sandwich is one of our most popular recipes!
Oyster mushrooms can recreate calamari, scallops and mussels.
Use tofu and seaweed to reinvent battered fish and chips.
Banana blossom is another versatile ingredient that mimics the flaky texture of fish. Give this vegan fish and chips recipe a try.
Marinade thinly sliced carrots to veganise smoked salmon. Check out these vegan smoked salmon and cream cheese bagels.
Sushi can be easily veganised with different veggies.
Thank you to Chef Day Radley, founder of Vegan Chef School, for sharing some of her tips to veganise dishes.
For more vegan cooking tips and recipes, try vegan for a month with us. You'll get daily tips and support, as well as free cookbooks, meal planners and more!