The nights are getting darker and the days are getting colder, so it's safe to say we're getting hungrier! It's time to say goodbye to light summer salads and hello to the hearty goodness of vegan autumn recipes.
If you're looking for inspiration to welcome in this wonderful season, look no further than these plant-based autumn dishes.
Chase away the cold with vegan versions of your favourite traditional meals, from warming bowls of porridge to comforting pies. Whether you're cooking for yourself or friends and family, we've got you covered.
Is there anything better than a big bowl of hot oatmeal on a chilly morning? Kick off your day with some autumnal spice with this protein-packed porridge.
These apple cinnamon spiced oats by Pulsin are sure to provide a warm welcome every morning. The best thing about porridge for breakfast is that it's so versatile and easy to customise. Oats are also a great plant-based source of fibre, protein and minerals.
Muffins make ideal grab-and-go breakfasts and you can enjoy them as mid-morning snacks too. If you have plums that have gone slightly squishy, use them in this recipe.
Make them ahead on Sunday and let these muffins power you through the day!
Simple yet satisfying, this maple syrup granola is perfect for days when you want a quick breakfast.
Prepare a batch in the evening so it's ready for you to eat in the morning, which means you get more time in bed. Winner!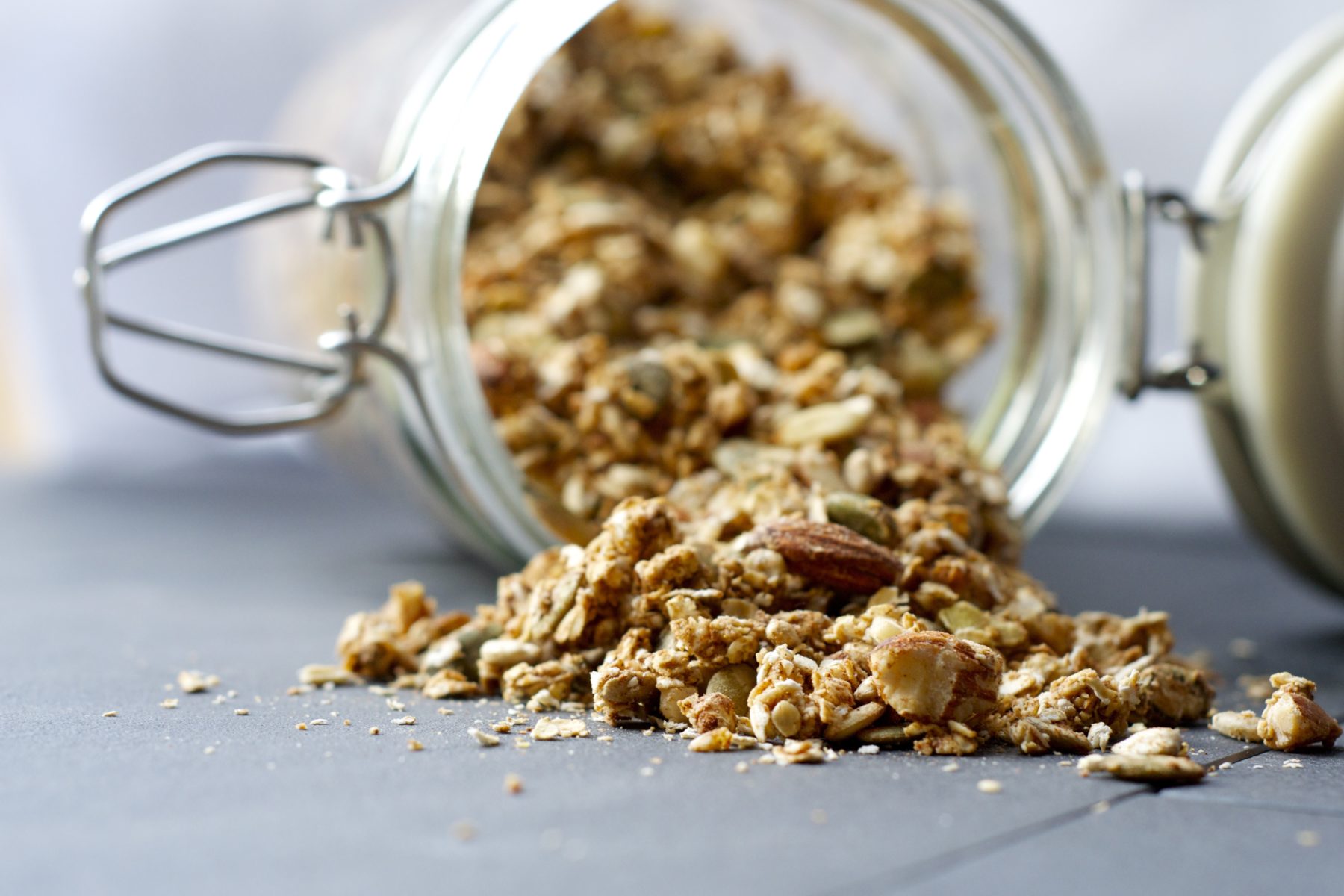 This is one of the best hearty meals to sit down with after a long day. Whilst traditionally made with minced lamb, Shepherd's pie can easily be made vegan by using lentils (thank goodness for that).
If you need a comforting side dish to go with those veggie sausages but fancy something different, why not try sweet potato mash? This simple recipe requires nothing more than a few ingredients and a hand blender!
Cauliflower cheese is an indulgent yet simple side dish that's a real crowd-pleaser. This vegan version is just as good and proves that going dairy-free is easier than you may think.
Enjoy this alongside your usual autumnal favourites such as roast dinners and baked potatoes.
Nothing screams comfort food more than a pie and this is yet another meal you can still indulge in as a vegan. This savoury leek and mushroom pie is straightforward to make and seriously yummy to eat!
Here's a vegan autumn recipe with a bit of heat to it. Meatless Farm's chilli non carne makes for a wholesome dinner you wouldn't even know was meat-free! This is a perfect comfort food the whole family will love.
Blackberry and apple crumble is a must at this time of year! Easily made vegan by using dairy-free margarine, this crumble is a bowl of sweet, warm goodness.
No list of vegan autumn recipes would be complete without a hearty soup. Enter our creamy carrot and coriander soup, complete with chilli croutons. Rich and flavourful, this is a warming dish you can enjoy for lunch or dinner with a thick slice of sourdough bread. Yum! We have plenty of other vegan soup recipes to try.
Leaving animals off your plate doesn't mean missing out on your favourite autumnal foods. If these dishes have left you feeling hungry, why not try our vegan pumpkin recipes?