Using canned and frozen produce can be a great way to save money and make your food shop go further
If you ask us, tinned foods and frozen produce are slightly underrated. If you've got tinned goods in the cupboard (especially tomatoes), you can always make something! A tomato soup for lunch, or a hearty stew for dinner. The same goes for frozen fruit and veggies – throw some berries in a smoothie, or make a budget-friendly dessert.
So why not go back to store-cupboard basics and embrace frozen fruit and veggies and canned goods? Whether you're looking for cheap vegan meal ideas or trying to be more resourceful because of fruit and veg shortages, you'll find plenty of meal inspiration below.
What are the benefits of canned and frozen produce?
If it's not always practical to buy fresh fruit and veg, there are still benefits of using tinned or frozen produce in your meals. After all, it's better than not eating any fruit and veg at all.
Benefits include:
They're preserved at their peak of freshness which means fewer nutrients are lost
Allows you to buy produce that's not currently in season where you are
Can be more cost-effective than buying fresh
Quick and convenient to throw meals together – no chopping required!
Reduces food waste
10 Vegan Meal Ideas
You just can't beat a good roast, and our friends at Canned Food UK created the ultimate hearty wellington using tinned veggies like mushrooms, potatoes and onions. This is a great family-friendly dish you can make on a budget and it's perfect for occasions when you want to use up bits and bobs sitting in the cupboard.
This simple pea soup is cheap, cheerful and provides an extra protein boost if you want to add a scoop of protein powder. Use frozen peas and a handful of kitchen staples to whip up this vibrant soup in just 10 minutes. The best thing about soups is that they're customisable and you can improvise with whatever frozen veggies you have to hand.
Check out more vegan soup recipes here.
This guide wouldn't be complete without a plant-based curry! You can make this dish with kitchen basics and substitute fresh ingredients for tinned tomatoes and chickpeas as well as frozen mushrooms, cauliflower and garlic. It's packed with protein and ideal for any day of the week.
We have plenty more vegan curry recipes for you to try too.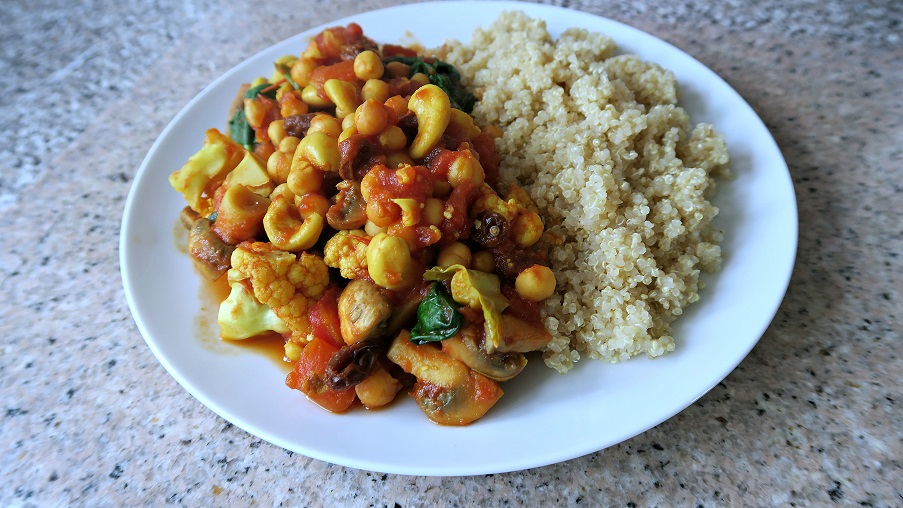 Making your own hummus is so much easier than you think, and you can do it with simple staples like chickpeas, sweetcorn and tahini. This easy roasted sweetcorn hummus is perfectly paired with veggies or flatbread.
Canned peaches are the star of these Danish pastries. Although these crispy, flaky pastries require a little more effort, they're well worth it! Use pre-packaged puff pastry (which is usually vegan) to achieve a quick, indulgent morning treat which is rich and delicious.
If you have frozen rice and mixed veggies just sitting in the freezer, try this straightforward yet satisfying dish. Do what you want to make it your own by adding different spices and using different frozen veggies. It's a handy budget-friendly recipe to have in your repertoire because it requires hardly any effort (perfect when you can't be bothered to cook).
When this autumnal favourite is out of season, you can always buy the canned version which is just as versatile. This flavourful pumpkin chilli recipe will make the most of the other canned foods in your pantry such as beans, tomato paste and corn.
Looking for more ways to cook with pumpkin? Check out these pumpkin meal ideas.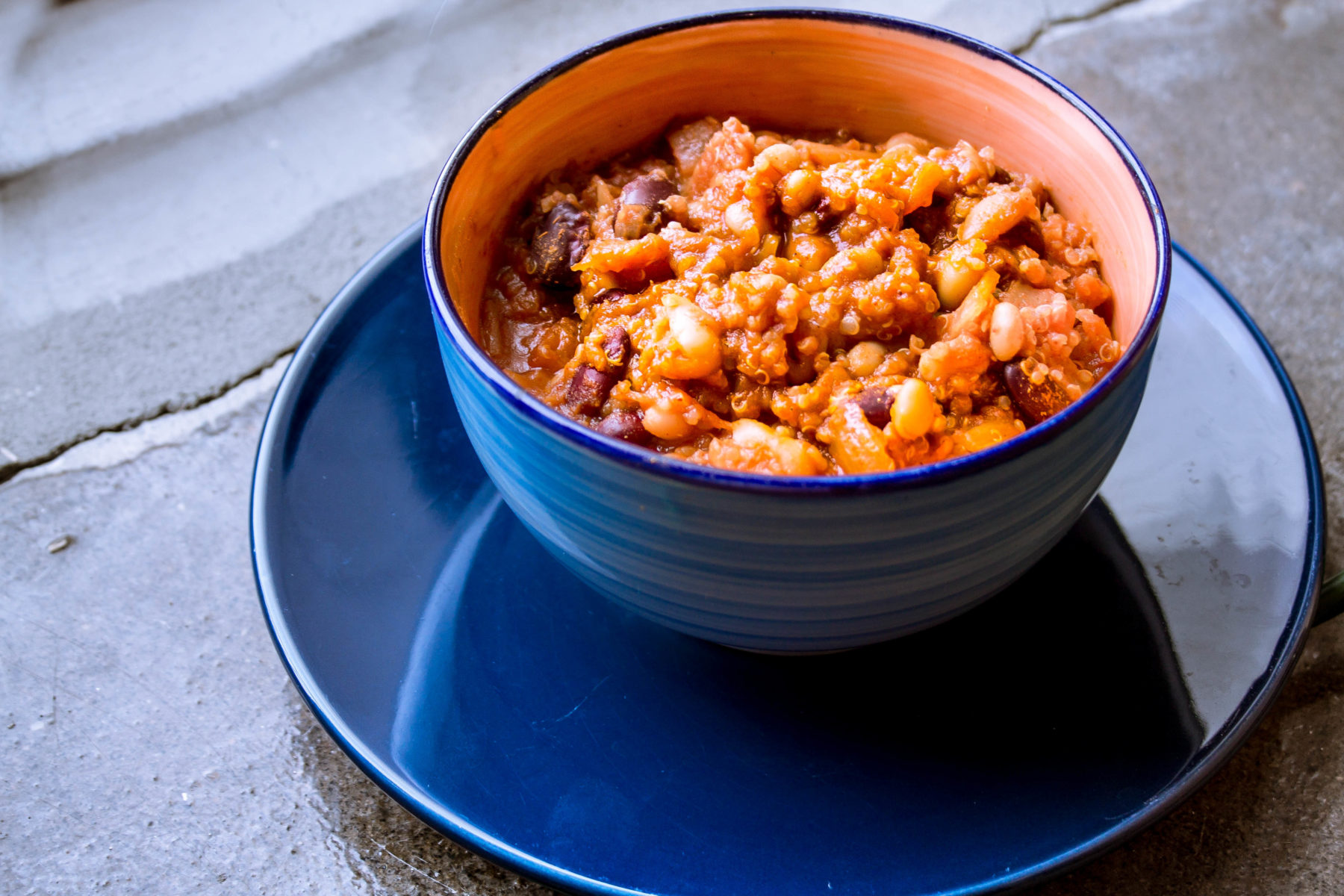 When you have tinned tomatoes in the cupboard, you have so many options on the menu. This tempeh Bolognese is a tasty recipe to liven up midweek meals and only takes 30 minutes to make. Tempeh is also packed with protein and can replace the meaty texture in meals, so give it a try!
This banana berry breakfast smoothie is sure to leave you feeling energised for the day. When you need a quick, easy plant-based brekkie, just grab some frozen bananas and berries, blend them with your favourite plant milk and you're good to go.
Increase your intake of healthy veggies and beans with this easy quinoa salad recipe. Use canned sweetcorn and beans of your choice for a speedy, nutrient-packed lunch you can customise with the pantry staples you have available.
If you enjoyed this, explore even more of our vegan salad recipes.
Feeling inspired by these dishes? Explore our vegan batch-cooking recipes.